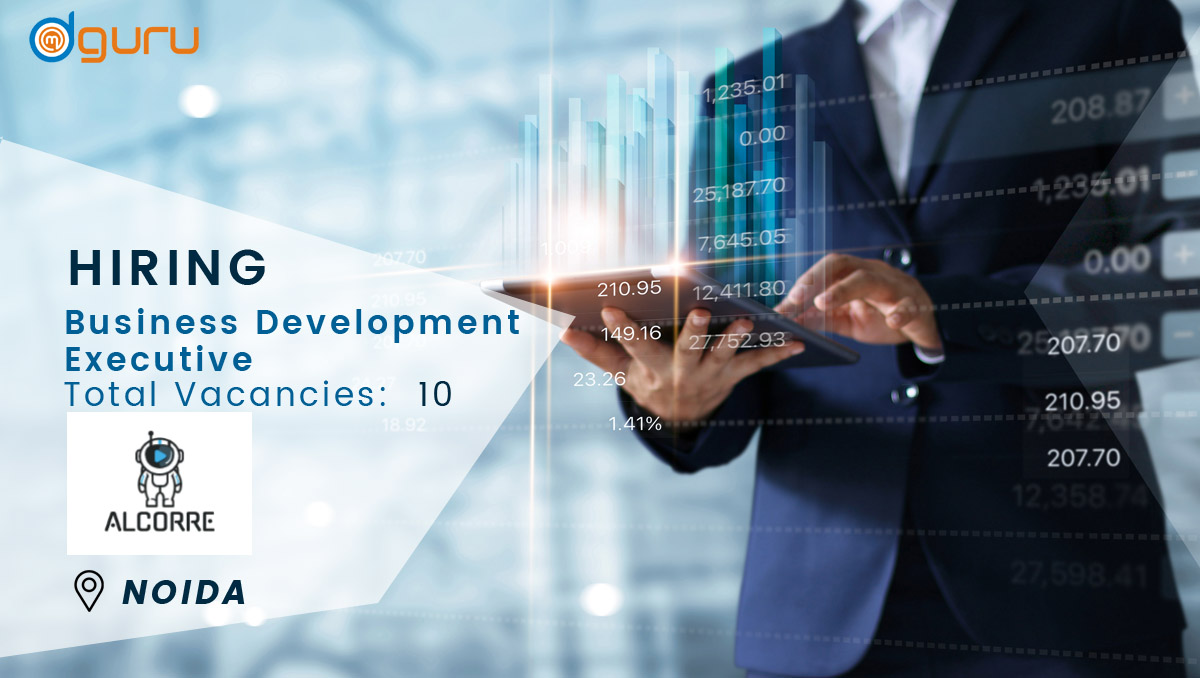 Company Name: ALCORRE
Company Address: 2nd Floor, A-21, Block-A, Sector-67, Near Noida || Sector 59 Metro Station, Noida-201301
Company Profile: linkedin.com/company/alcorre
Job Responsibilities :
Identify and close strategic partnerships with the leading brand- and performance-based advertisers or agencies/intermediaries
Upsell to existing Alcorre clients new channels, both social and video
Secure continued business from existing advertising customers, partners, and agencies
Understand client needs, anticipate future goals and help determine ideal solutions, and manage expectations at all levels
Attend and direct client meetings; address and advise on client needs
Serve as subject matter expert on Alcorre solutions, services, and products to position them effectively in the market
Effectively communicate and partner with all internal Alcorre experts as a team to meet and exceed advertisers' needs
Encourage the adoption of Alcorre ad platform products, rich media solutions, and creative services during educational events and conferences
Requirements:
Strong communication skills, both oral and written - English as a primary language
Strong track record of meeting and exceeding sales expectations
Strategic thinker
Entrepreneurial spirit
Consultative seller
Highly organized with strong attention to detail dealing with large amounts of data and information
Strong Excel and PowerPoint skills
Ability to work independently in a multi-cultural start-up environment; ability to perform well under pressure
Highly motivated with a proactive, goal-oriented approach
Total Experience: FRESHERS 2019
Total Vacancies: 10
Candidate Qualification: Graduation (BSC I BBA I BCOM I BCA I BA ETC.) B. TECH I NOT ELIGIBLE(IMP)
Interview Venue: 2nd Floor, A-21, Block-A, Sector-67, Noida-201301
Interview Date: Saturday i.e. 13th July 2019 & Monday i.e 15th july 2019
Timing: 11 AM
Salary increment during the training of 6 months is less & will increase gradually during the training with Rs. 2.4 LPA package after training.
They should be confident.
They should have a problem-solving attitude.
They should have good communication skills.
They should have good learning skills.
All other important things will be covered in training which includes:
Client Management.
Project Mangement.
Campaign & Advertisement Mangement.
Technical Integrations.
Third-Party Software In-Depth Management.
International & National App Developers Relationship Management.
All these things will be taught to them in detail & stipend will be given to them during the training.
Contact Details:
Rahul Singh
Alcorre
M: +91 9717137285
E: rahul@alcorre.com | www.alcorre.com
2nd Floor, A-21 | Sector-67, Noida-201301
Business Development Executive Job at ALCORRE Noida
Click Here for More Jobs in Digital Marketing - SEO SMO PPC Google Adwords Wordpress