Business Developer/ Sales Executive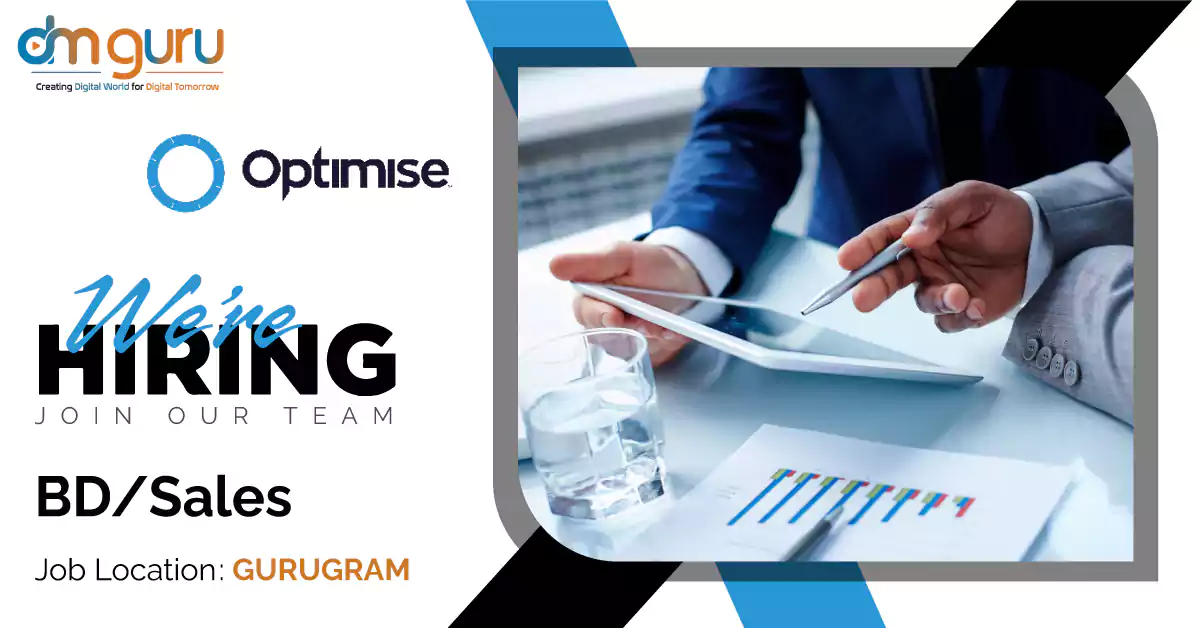 | | | |
| --- | --- | --- |
| Profile | : | Program Configuration & Integration |
| Job Location | : | JMD Megapolis,4th Floor, Units 461-463,Sector 48, Gurugram, Haryana 122001, |
| Hiring Company | : | Optimise India |
| CTC Per Annum: | : | INR 3 lakh per annum to INR 8 lakh per annum |
Key Responsibilities
A clear understanding of Indian digital marketing industry and especially performance marketing for web and mobile
Having good business relationships with digital media agencies in designated geography is extremely important criterion for this position.
Able to locate, understand and utilise new trends in technologies in performance marketing to help senior management develop new offerings.
A clear understanding of Optimise Group products and services and how they deliver value to clients.
Capable of producing agreed "service outputs for web and mobile" to clients and assessing their ongoing suitability to specific client needs.
Able to up-sell and cross-sell Optimise services both to existing clients but also within a client Group including broadening a marketing agency relationship to further clients.
Lead strategic level meetings with medium sized clients to drive wider campaign objectives and development.
Excellent power point, verbal and written communication skills required.
Understand the impact of commercial structures with clients and actively manage commercial contracts to improve value.
Effective relationship management designed to avoid the escalation of client issues within the client.
Able to understand and develop the broad and long-term commercial value of clients to Optimise and develop and deliver plans to maximise the overall value.
Negotiate commercial structures with clients and actively manage commercial contracts to improve value.
An understanding of how the affiliate market is changing both in terms of general trends and current issues and how this impact Client programmes and Optimise.
Capable of developing new and existing "service outputs" to ensure that Optimises services levels remain effective within the competitive environment.
Responsible for and able to actively manage profitability for their set of clients.
Able to assess the work quality of direct reports and through the process of review, feedback and sign off ensure only work of sufficient quality is delivered externally and internally.
Contact Details

Name
:
Simran
Contact
:
+91-9319378798
Website
:
https://www.optimisemedia.com/
Business Developer/ Sales Executive
Click Here for More Jobs in Digital Marketing - SEO SMO PPC Google Adwords Wordpress
We are Helping You to Find Best