Orm Internship at Cog Culture in Gurgaon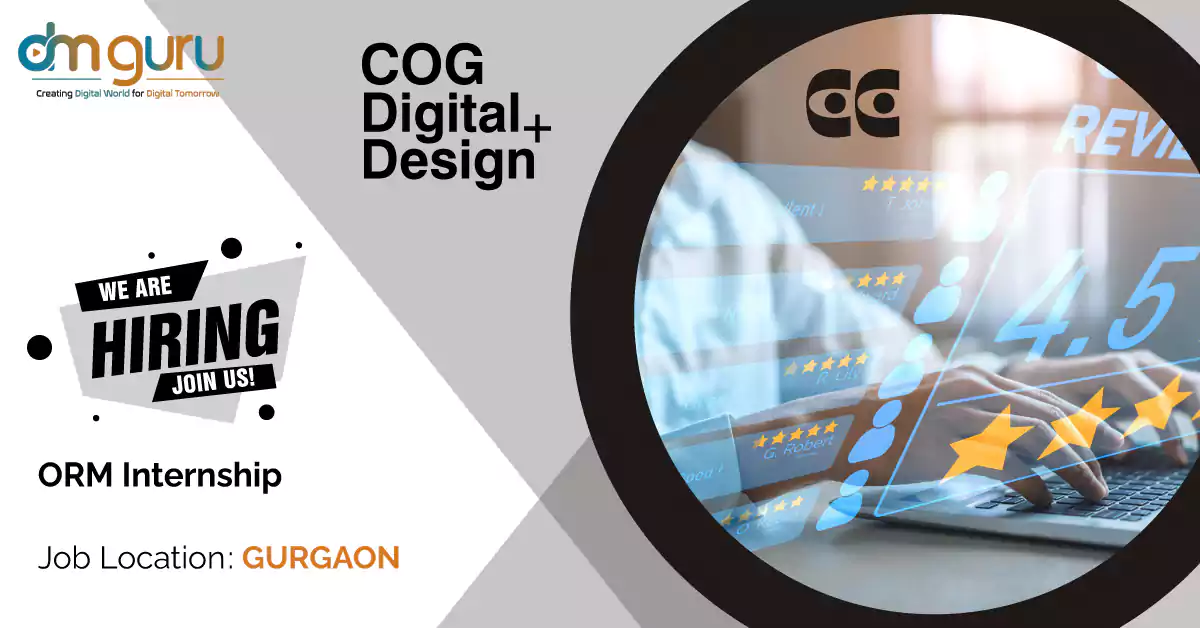 Profile
:
ORM Intern
Hiring Company
:
Cog Culture
Stipend
:
10,000/ Month
Job Type
:
internship
Internship Duration:
:
Minimum 3 months (extendable to 6 months)
Internship Mode:
:
Work from Office
Timing:
:
10am - 7pm
Internship Commencement Date
:
Wednesday, 1st June'22
About Company
In the nascent stages of the discovery of the wonders of digital marketing, Cog Digital wasconceptualized in 2013 to help bridge the gap in digital knowledge between SMEs andlargecorporates. Today, we are a thoroughbred "Full Service Agency" owing to smart integrationof the latest technology with design, in conjunction with human insights. Our unique approachof collaborative responsiveness brought about by our numerous strategic tie-ups withdomainexperts makes us a one-stop Total Solution Provider for all forms of communications. Our long- term associations with our clients are a manifestation of our excellence and mutual trust, andaheartfelt belief that we remain partners in their growth journey.
About the internship:-
Selected intern's day-to-day responsibilities include:
Monitor and review user comments, suggestions, feedback and complaints across social handles and platforms manually and using the related tools wherever possible.
Connect, converse and engage with the target audience on digital platforms &across, onbehalf of the brand thereby attending response management.
Respond to negative comments, feedbacks, redressing complaints within the client'sspecified turn-around time thus making the user journey with the brand worthwhile.
Create brand awareness by primary means of addressing user queries and maintainingthebrand reputation by changing the perception of people online.
Acknowledge compliments & showcasing the same on-brand social media pages.
Identify and utilize social listening tools for response management.
Contact Details

Name
:
Ayushi Pal
Website
:
https://cogculture.agency/
Location
:
Ambience Mall, Gurgaon
Mobile
:
+91 9555354043
Orm Internship at Cog Culture in Gurgaon
Click Here for More Jobs in Digital Marketing - SEO SMO PPC Google Adwords Wordpress
We are Helping You to Find Best