Brief yet Comprehensive Online Reputation Management Guide.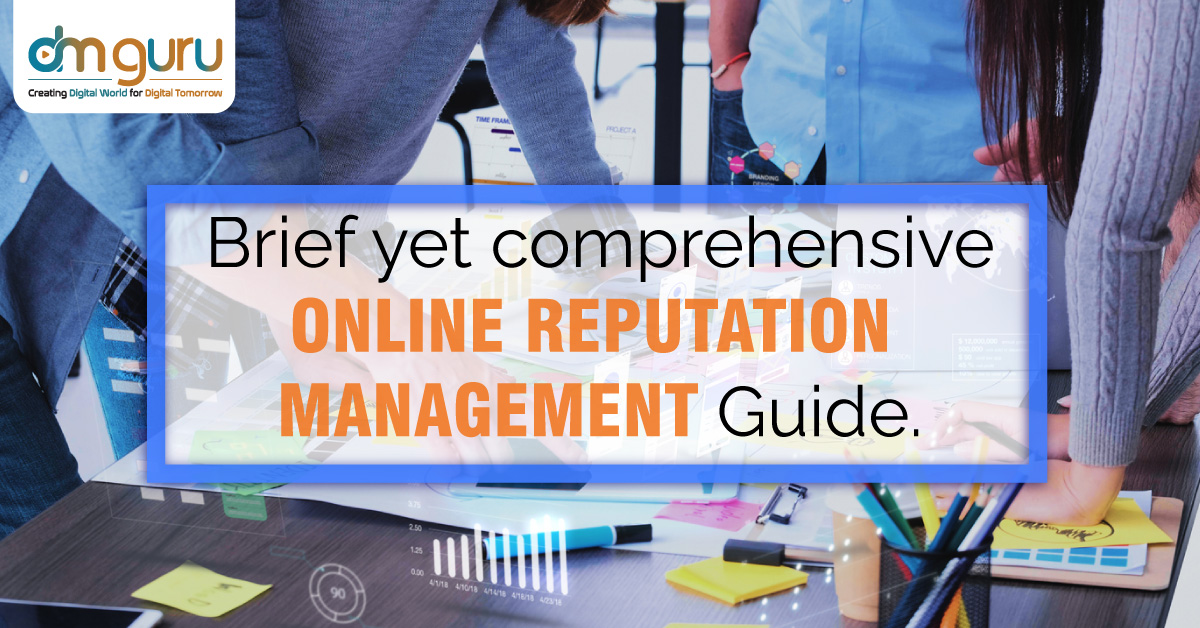 It is the beauty of the internet through which one can find the things online and can express their reviews towards the same. Just buy anything and you spread the word of mouth. If you are a customer, you reveal the real truth about the company' products and services. And if you are a company, you may ask your customers to provide valuable feedback, comments, and reviews to help us improve their services. These open contents go live on social media sites such as Facebook, Google My business page, Twitter, Instagram and so on. If reviews are good, one can post the same on the website, blogs, and other related stuff, else relevant actions are taken to improve the negative side of the business.
Not only the customers, but competitors may also try to use the open resources to hamper the brand reputation. They may place the negative reviews which need corrective action to get it deleted or to hide them. So be it, Customer or Competitor, To sustain in the market, one should have a positive Brand reputation which can be possible through maintaining & managing on a regular basis.
Online Reputation Management is the process of controlling, repairing, improving and updating the reputation of name, brand, company or services/ products online. It is also named as ORM, Online Reviews management, Online Brand Management, Brand Reputation Management, Brand Promotion and so on. Every company expects 5-star reviews which is possible through Planned ORM activities only.
Types of Online Reputation Management: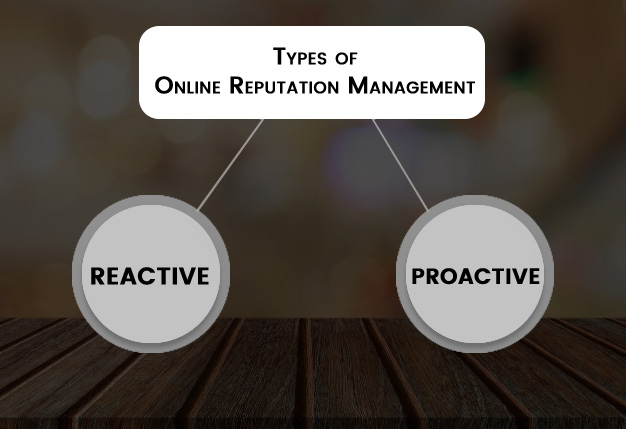 ORM is a powerful strategy to maintain brand reputation digitally. One may look at the online image from the beginning which is termed as Proactive ORM whereas if someone starts focusing on improving the images after getting the negative reviews, it is termed as Reactive ORM.
Proactive Online Reputation Management: It is accompanied by your SEO & SMO Strategies. A user will develop his website and will also promote the website through good quality sites, blogs, PR News, Forums, Social Sites and reviews Listing. It's a strange approach if you are considering a driver seat instead of handling your image to someone else. Many PR specialists use these tools to promote the initiative by publishing and distributing the contents. Suppose, your business achieved a milestone or participated in charity activities, articles related to these events are more likely to gain the interest of the users and may attain the huge sharing. Initially, you target the keywords which users are going to search and then you start promoting yourself.
Reactive Online Reputation Management: There are most of the companies who are at a higher risk of getting negative feedbacks such as Doctors, Lawyers, Real estate developers, Finance Companies, etc. Every patient can't be treated successfully, every case can't be won, Every project can't be delivered on time. In short, You can't please everyone. Reactive Campaigns help to fight with another search engine, competitors link and high traffic reviews sites. Of course, SEO is the main source to build the Brand Image positively and to fight back the negative side. Once the Positivity is gained, then the user becomes proactive to have long-run Positive Brand Images.
Reactive Vs Proactive ORM
| | Reactive ORM | Proactive ORM |
| --- | --- | --- |
| Aim | To Promote The Website Content | To Drag back the negative Content |
| Research | is made to find the competitive URLs to promote the website | is made to search high-quality links to promote the positive content |
| Keywords | User-friendly Keywords are targeted | The brand & Company name is targeted as Keywords |
| Focus | On Internal Links | On External Links |
| Content | SEO friendly, precise, quality | Promotional, speedy posting, lengthy |
| Concept | Branding Effort | Crisis Management |
| Monitoring | From the beginning | After the reaction |
| Time Flow | Normal | Time-consuming |
| Cost | neutral | Higher |
In Short, Company should always prefer Proactive ORM over Reactive ORM
The Practical Impact of Online Reviews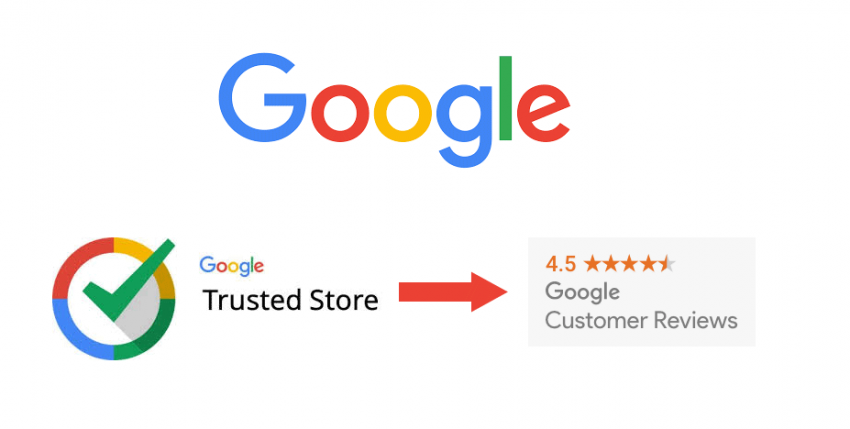 There was the time when we look for the people suggestion and views about the industry, shop or company to avail their services. Word of mouth was like a referral which works as marketing. Time has changed so far and people are more into Internet research.
comparison on the basis of reviews, they make their buying decision. As per the latest research, approx 90% of people look for the local services through GMB or Google My business and check off the reviews before availing the services.
No doubt, reviews can be genuine and fake, yet it attracts the clients to make more purchases. Make sure to serve the clients ethically to get the Good image in public sites and ask for the feedback & reviews from them you patronize your service. Review generation, especially positive review generation is the best source of building the Online reputation. 60-70% leads get matured on the basis of positive Online reviews.
The Online Reviews Sites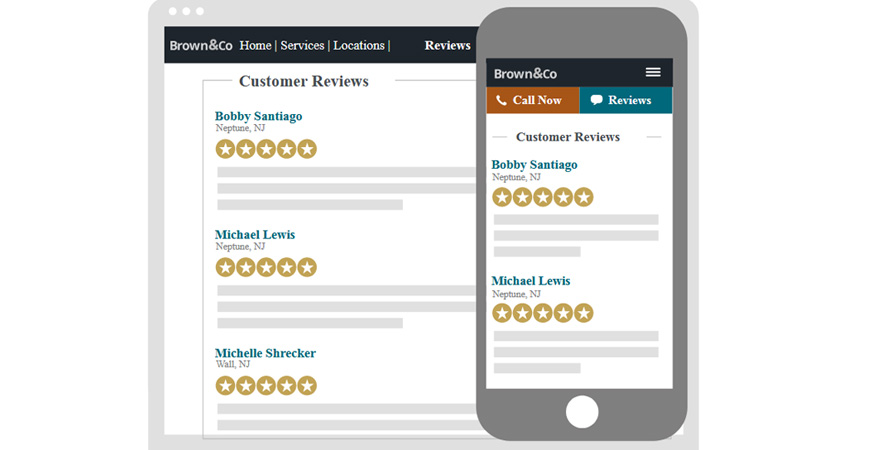 You will find an answer from where to look at Online reviews for any business! There are various reviews sites which help the users to gather the right information which is here:-
Social Media Sites Such as Facebook, LinkedIn, Twitter, Instagram through which a businessperson can acquire genuine reviews from happy customers. Even unhappy customers may leave their remarks which encourages the company to improve their services.
Forums and Discussion sites allow the user to talk openly about the service and products of any company.
Online Blogging Sites writes about the niche products and services on which customers may write their genuine options in the form of comments and reviews.
Reviews Sites are specially meant to gather information about any products, services, and company. Google My business, Yellow pages, Glassdoor, & various sites are available which exchange the reviews
Managing and Handling Customer Online Reviews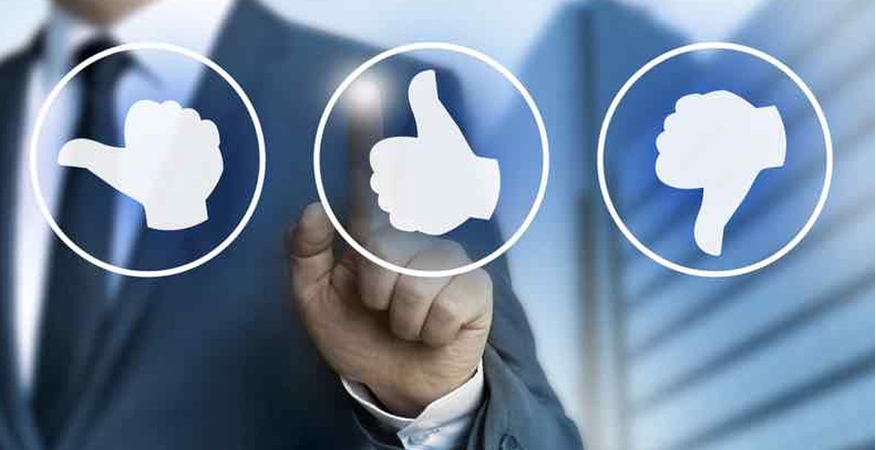 It is not necessary to get the 5-star ratings always. sometimes, 3 & 4-star ratings can be ok. But Going from best to worst is something stressful for which you need to pay attention. Take charge of the online reputation on your own. you should how to take the positive reviews and how to handle the negative reviews online.
The below-mentioned activity lost will let you know- How to manage the negative reviews? How to handle customer complaints? How to obtain reviews for business? How to improve online Reviews? How to deal with positive and negative comments?

Be proactive: Schedule time daily to read the reviews, keep regular monitoring, read the complete reviews, instead of checking it on a random basis. Do not only check them, but also revert them immediately. The older the reviews, the less they preferred. Unverified listings have nothing to do with the response, so better to claim them. Once you own, you will be able to have complete control. You can also implement review monitoring tools to avoid manual activities. If you don't have time to have a personal check, hire someone to look after the reviews online on various social networking sites.
Deal with Negative: Not everyone can be satisfied with your services, so don't panic. No business owner wants to receive the negative reviews, so one should know the tactics to convert the negative to positive. One of the best ways to respond the negative reviews as avoiding can worsen the situation. Just answer them professionally and let them know that you care about the customer. Apologize for the inconvenience and offer them again with the better solutions, refund, and discounted services. Your response will automatically win the heart of other reviews followers. The reviewers may delete the negative reviews after getting the prompt response. Serving & communicating them well is the perfect solution to turn back the negative to positive.
Invite Reviews & Spread: Don't afraid of getting the negative reviews instead ask for the genuine & honest feedback towards their services. If you are getting negative reviews only, you need to rework to improve your services and to fix the balances. And should thank happy customers to write positively. To ask for the reviews, create a ready material and text or mail them promptly. To encourage others to read your reviews, the link for social sites with Your Website or you may simply post the genuine reviews on the website page as well. It will please the past customers and current customers will be motivated to buy your services.
Examples of Reviews Posting Sites:-
Reviews site can differ for every business. usually, some business listing and classified sites canoe better source of true information. Apart from Google and Facebook, some of the examples are given below.
Glassdoor: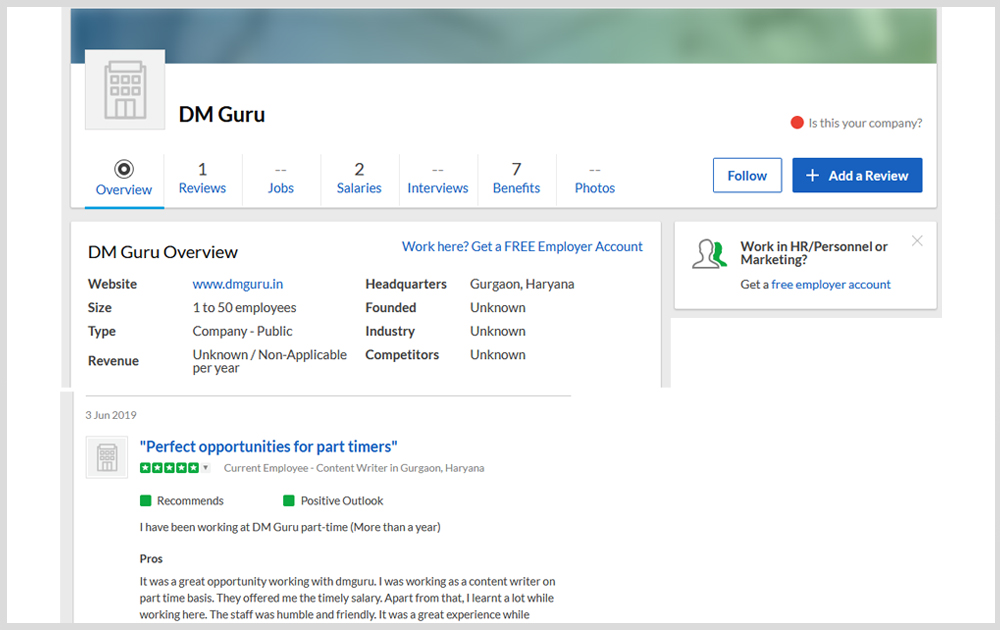 Sulekha: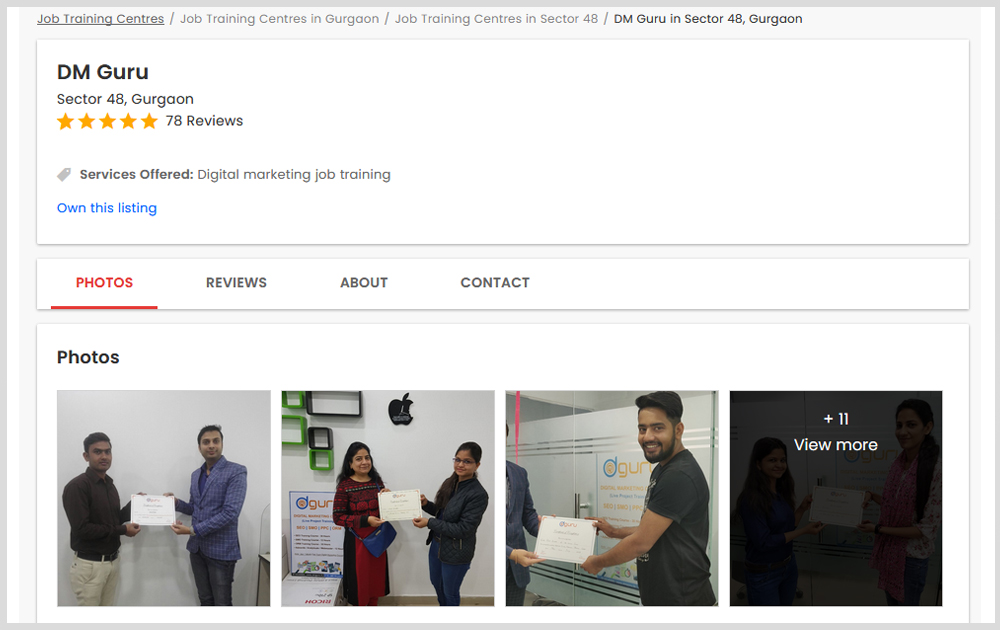 Justdial: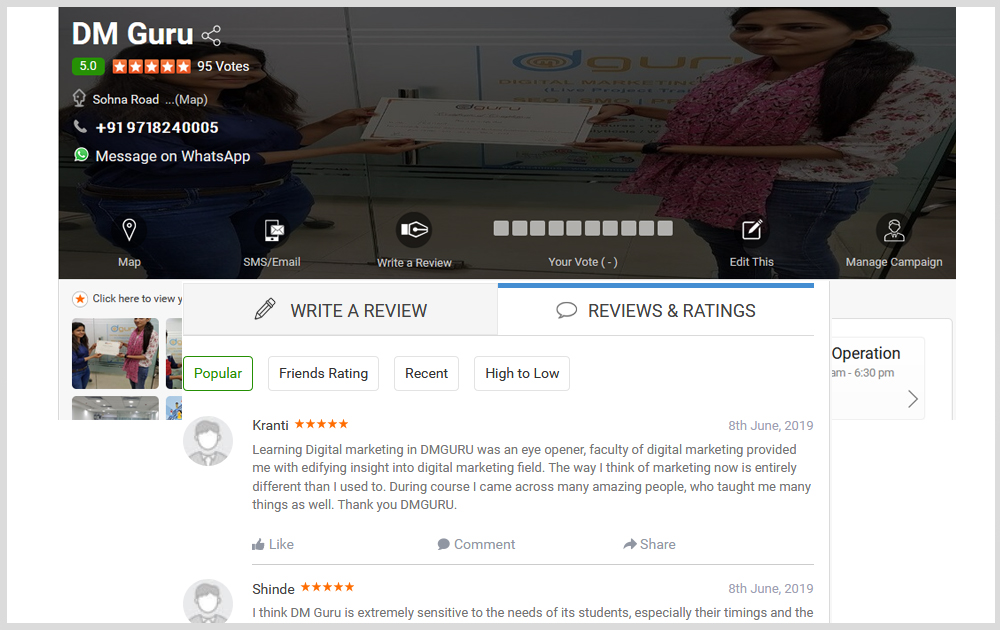 Youtube: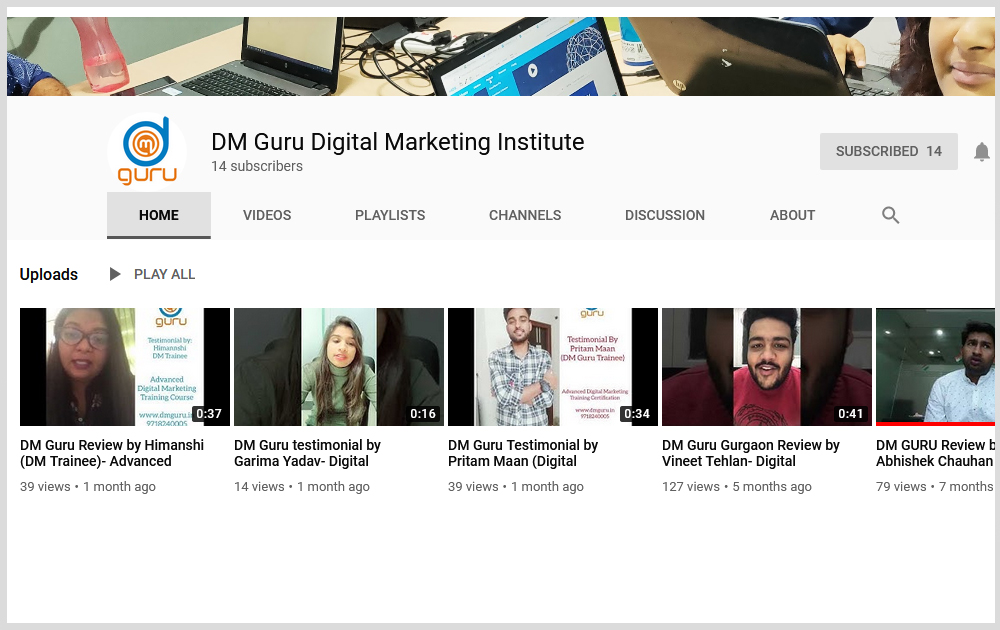 Urban Pro: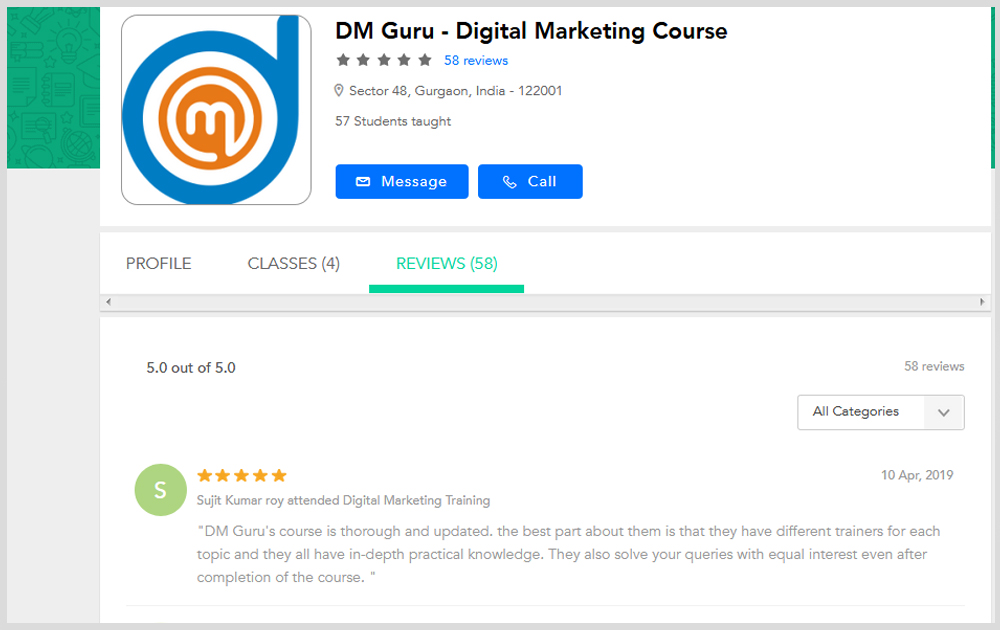 Google: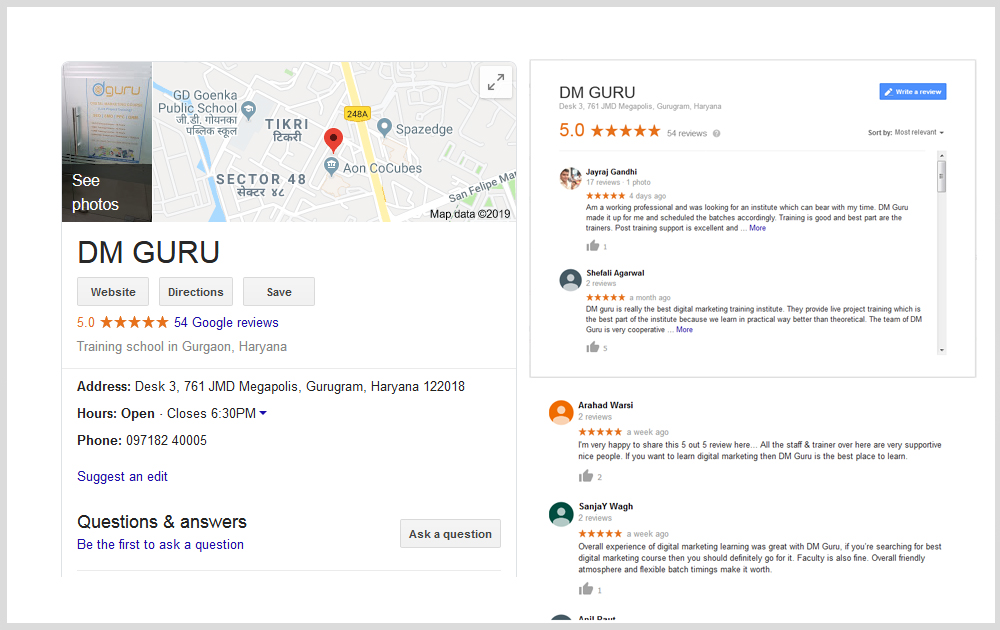 Facebook: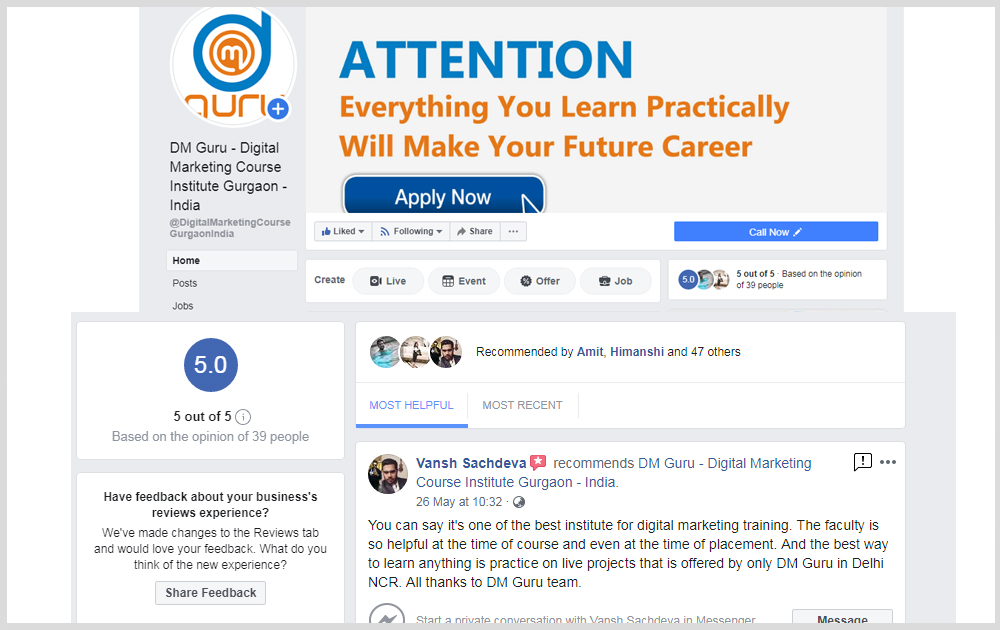 What Not to Do to handle the Negative Online Reviews?
We have worked on the to-do activities, but there is some not-to-do list which helps us to avoid mistakes online while addressing the reviews.
Do not Write fake Reviews: Stop Astroturfing as some of the social sites' policies will never allow you to post the fake reviews, it may get deleted after some time or your social page may get penalized. It violates the legal policies and the business owner may get into trouble
Do Not Argue with Reviewers: Reviewer may be bullying but try to be patient and polite, do not indulge in an argument. Repeat your willingness to serve the again properly which will divert the attention of other users on the positive side. Professionalism is the key role to success.
Do not Bribe: Giving offers and discount can be a good idea, but publicly bribe someone can be offensive as it may be taken as the initiative to hide the black side. Do not bribe to delete the contents as it may cost money and image
You are lucky enough as you live in the digital world where you can do anything with the help internet. If the internet has some side-effects, it also emerges as the blessing as well for the small businesses and established entrepreneurs. One is required to use the right tool and technique to create a better image in this Digital World.
---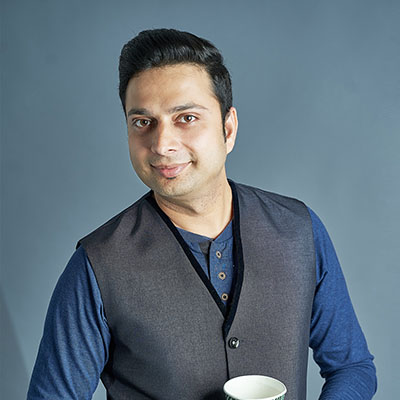 Author Sachin Gupta - Digital Marketing Consultant
Website: www.sachingupta.in
Read More: About Sachin Gupta