How to Become A Successful Digital Marketing Consultant?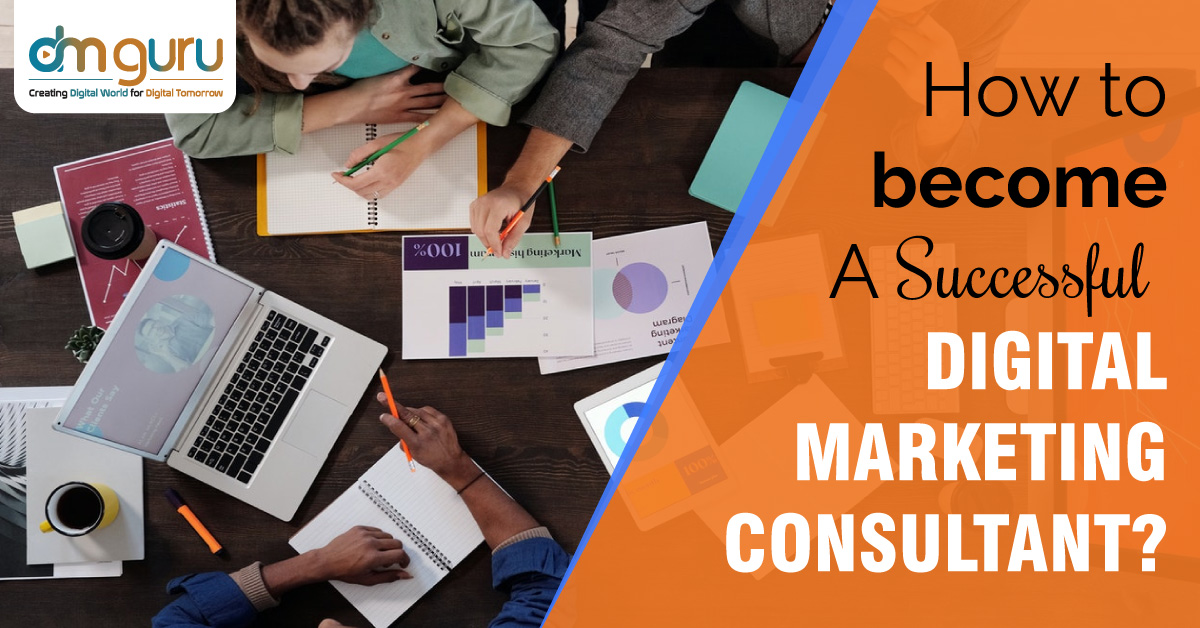 With everything going online, digital marketing is one of the most sought-after skills for any business in today's times. To help companies with this form of marketing, digital marketing consultants are the go-to answer. Their goal is to bridge the gap between businesses and their customers by making use of the online world. With such online marketing experts on the rise, there is immense competition. If you too are in this profession and are looking to grow your client base, you've come to the right place. In this article, we take you through a series of steps you can take to become a successful digital marketing consultant. But first, let's look at why online marketing consultants are important for businesses.
1.) Understanding the current trends and ensuring brand equity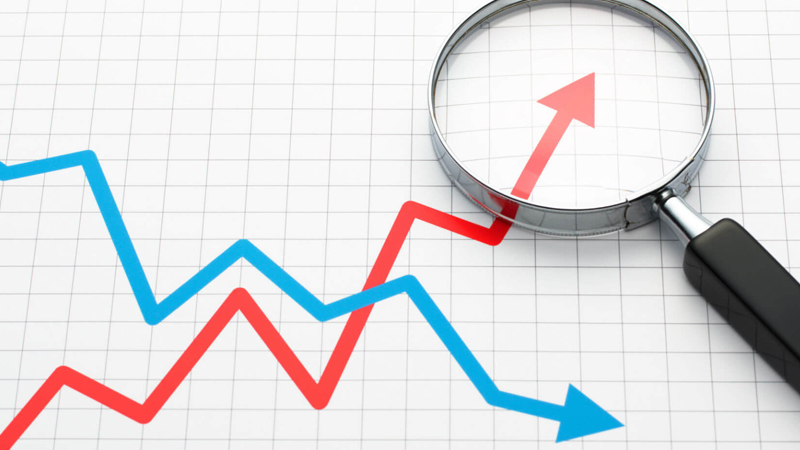 It is difficult for companies to keep track of what's going on in the marketing world if they do not have their own in-house marketing team. A digital marketing consultant is usually on the lookout for the latest trends, updates and news related to the field. They are aware of the most recent technologies and tools available in the industry, which are in the best interest of the organization. Moreover, their expertise helps align the online marketing efforts with the objectives of the business, which improves brand perception and brand equity.
2.) Understanding of how companies can achieve sales growth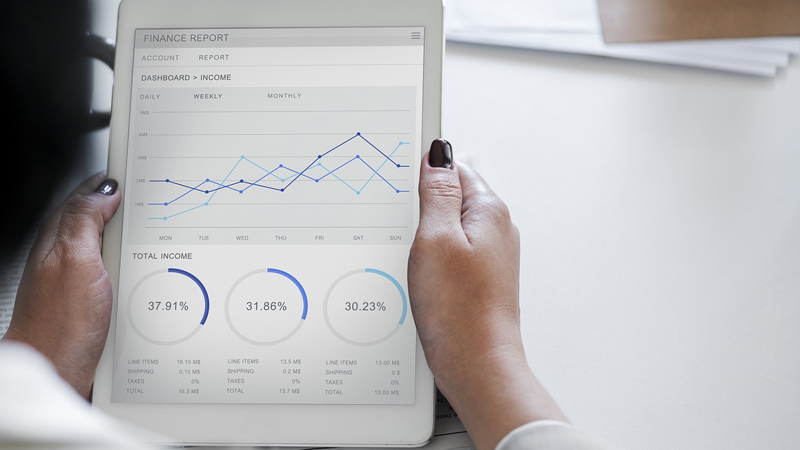 The internet consists of lots of data related to digital advertising and it could get difficult for organizations to find their way through this maze filled with spam and unnecessary information. Digital marketing consultants on the other hand are equipped with the experience and knowledge to manage such data effectively so that the companies are able to reach potential customers and increase their sales.
3.) Information on marketing tools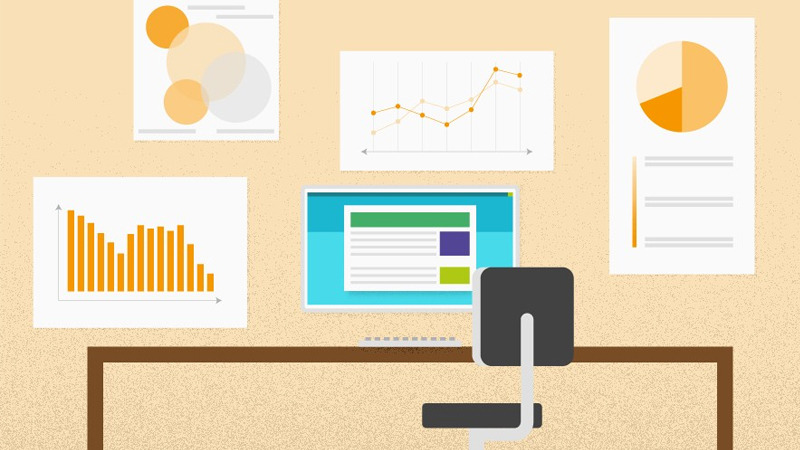 Consultants usually have experience working with various digital marketing tools. There isn't one tool that fits all. Digital marketing consultant are thus required because they possess the understanding of what works best with different type of organizations.
4.) Monitoring the competition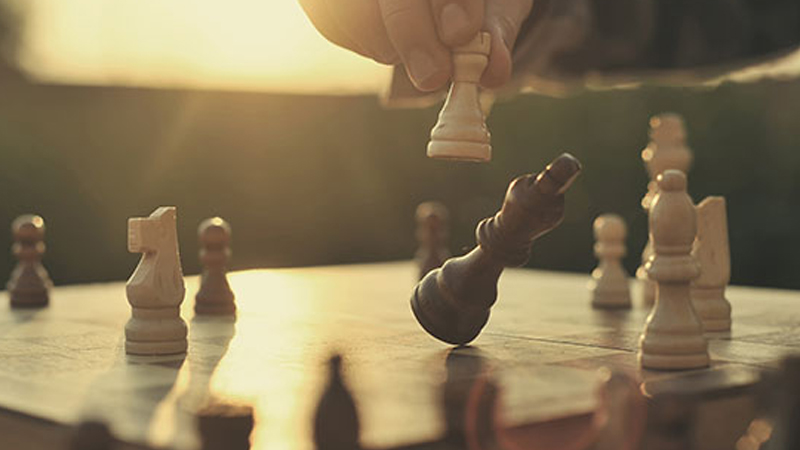 In the marketing world where there is cut-throat competition, it is essential to be aware of where one's opposition lies and what they're up to. Online marketing experts are skilled in monitoring such areas and analysing the competition. They know how to research and learn about the methods being used by other firms in the industry, thus helping your business stay one step ahead of the competitors.
Having understood the importance of online marketing experts from a business's perspective, let's now look at how you can achieve success as a digital marketing consultant:
1. Understand your strengths
Digital marketing covers a wide range of niches, from social media marketing to conversion optimisation. As a digital marketing consultant, you first need to understand what you are best at and what you can offer to your clients. It might be tempting to list everything you're aware of, but if you're not able to deliver, especially for your first few clients, it could be difficult to grow your customer base. Thus, take time to understand your core strengths and start with offering those to your companies. Later on, with more experience, you can take up bigger and broader projects.
Here's a list of some of the niches that come under digital marketing:
Search Engine Optimization (SEO)
Social Media Marketing (SMM)
Influencer Marketing
Paid Advertising and Marketing
Content Marketing
Email Marketing
Conversion Optimization
Web Analytics and Reporting
Business Management Skills
2. Build a brand around your name
Before hiring you as a consultant, clients are first going to look at your portfolio, and that includes your online presence. It would be ironical that as an online marketing consultant, you yourself did not have a personal blog. Having a digital marketing blog would not just be your biggest asset, but it would also provide you with the best learning experience. You can use it to provide information about your niche as well as your services.
Publishing on other websites is also a great way to establish an online presence. It will not only build authority around you and your website, but also increase traffic to your site, thus getting you more clients.
Social media is another great outlet that you can use to build your presence. With majority of the youth spending their free time browsing Instagram or Facebook, social media is an excellent way to promote your blog and make yourself known. Moreover, if you are able to gain a large number of followers and become an influencer on these sites, getting clients would become a piece of cake. Although this might be a time-consuming process, every second that you invest in it would be worth it in the long run.
3. Create and distribute viral content
Content advertising today is one of the best approaches for enhancing exposure and producing deals for your customers at a minimal cost. The viral content has the ability to build connections and become synergistic tool for aiding the consequences of your other campaigns. Moreover, with sites like Reddit and Slashdot getting a huge number of guests constantly, producing and marketing content that starts trending on the internet is a great way for digital marketing consultants to stand out in this competitive industry.
4. Make connections and build a network
Enhancing your network is the key to becoming a successful consultant. No matter how good you are, if you don't have a good client base, you won't be able to showcase your abilities in the first place. The best way to build a client base is by networking and making new connections. There are several effective ways of doing so:
Attending digital marketing events. These are especially great because they get you involved with people in the same field. You might think that it is contradicting to attend a gathering with your competitors, but it is in fact an excellent way to make contacts.

Attending meetups related to your niche so that you can pitch your services to companies that work in your targeted market.

Reaching out to previous colleagues and informing them about your services so that they can recommend you to people they know.

Offering your services for free for a certain period of time. This is an effective way to showcase your talents to businesses as they would be more willing to give you a chance if they know there's nothing to lose.
5. Understand your potential customers
Once you have built a connection and started getting queries for your services, take time to understand different aspects of those potential clients, like the following:
Current marketing strategy – A lot of the time these companies might already be utilizing marketing services and are unhappy about the results they are getting. If you are approached by such companies, you should first study their current marketing strategy, understand where they are going wrong and pitch your ideas to improve that. This way, the company will know that you're aware of your job and are interested in actually bringing a difference to the company.

Key Performance Indicators (KPIs) – Quantifying the objectives of the company will help you to prepare a more effective marketing plan for the long run. If you know what has to be achieved in terms of numbers, it will become easier for you also to understand if your plan is working out or not.
6. Pricing structure
The first thing a potential customer is going to ask you for is your pricing structure. But as a digital marketing consultant, it is difficult to have a structure that fits all. At the same time, you do not want to give your clients highly varying prices and have them assume that you're being unfair to any of them. Thus, having a well-thought out charging structure will always be of great help to you. You can either charge your clients by time, i.e. per hour, or charge them based on the project. You could also have monthly and yearly packages for long-term clients. Having such pre-defined, yet negotiable pricing structures would not only enhance the perception of your brand but would also avoid any wrong assumptions of unfair practices.
7. Deliver results and help your customers achieve sustainable growth
Getting new customers is already an ordeal, but retaining those customers is even more difficult. Consultants with some long-standing clients are more appealing that consultants with many short-term clients. If you want to achieve success in this job, you need maintain a good customer retention rate. One way to do this is by helping your current customers achieve long-term results like expanding their market share and helping them cross their annual sales targets. By doing so, you're ensuring that your work is getting converted into value and there's more conversion for the company, resulting in a higher retention rate for you.
8. Keep learning
Marketing is one such field that keeps evolving. In order to keep up with the constantly changing trends, it is important that you are always open to learning new things. Being on the lookout for the latest changes in the online world is one way to keep your services top-notch. You should also continue learning by enrolling yourself as well as your team members in digital marketing training courses. These would not only enhance your knowledge in the field but would also give you certifications that you can display to enhance your credibility.
Being a digital marketing consultant might seem hard at first, but once you follow a well-thought out plan and keep in mind the following methods, success will come to you in no time.
---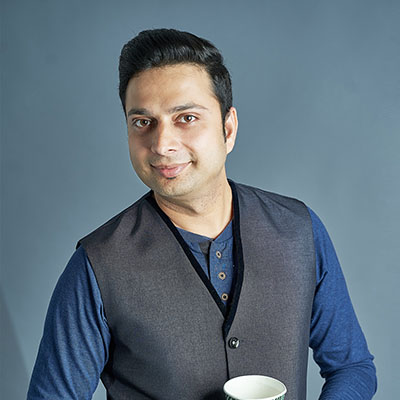 Author Sachin Gupta - Digital Marketing Consultant
Website: www.sachingupta.in
Read More: About Sachin Gupta