Can You Rank Without Building Backlinks?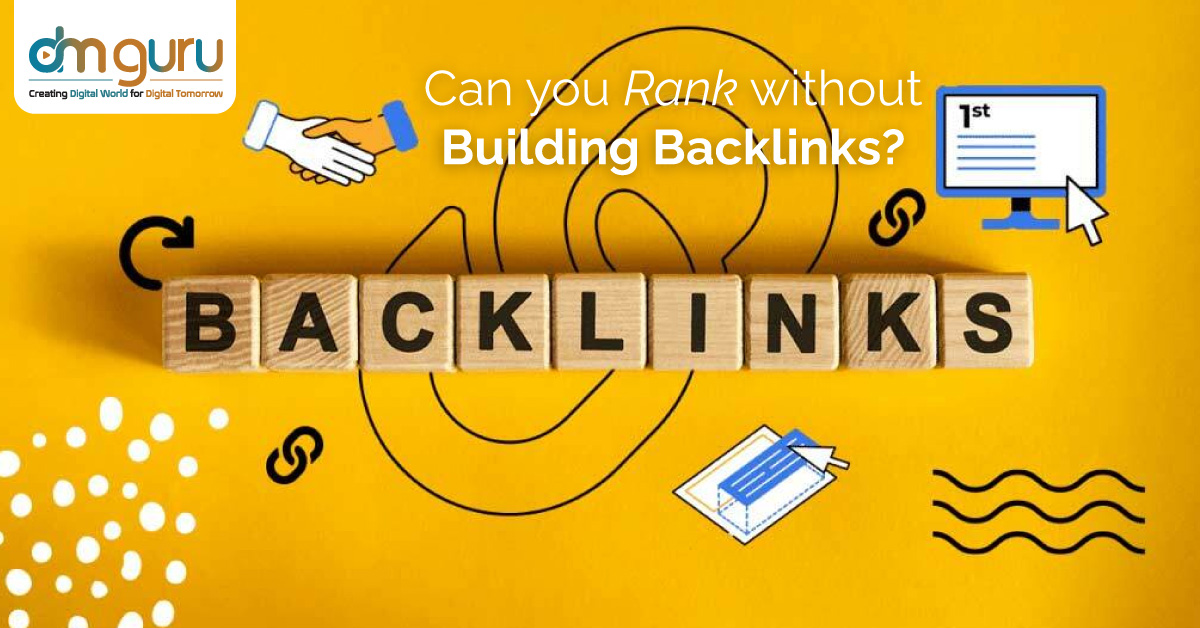 Ranking your website without building backlinks, It seems like a joke to you, right? But it is possible for everyone to rank their website without building any backlinks. The main task in SEO is to rank a website on the first 3 positions in SERP, if your website is not ranking then all the efforts are useless. Whenever a user search query on Google he/she tends to click on the first to third link, if the user didn't find what he/she looking for then the user will go for other websites.
Is it possible to rank your website without building backlinks?
The main motive of doing SEO is to rank the website in organic search results and to rank the website, SEO activities are mandatory. Backlink building is one of the main activities to rank the website.
There are many factors in ranking a website, but what about a hack to rank a website without building backlinks.
Yes, you can do it with the power of the words, didn't get it? You can build a high traffic blog that will change the game in SEO. If the content will rank then all pages of your website will get the benefit. Always go for the long tail and low competition keywords which will also result in increasing your domain authority. The result will be so good that the content you create in the past, present and future will have more wings to reach users and grow traffic on your website.
If you want to rank new articles in speed then the source will the building a strong link profile. Authority blogs with lots of strong backlinks can result in new content creation and get indexed straight to the first page. That is why in SEO there's a saying "Blogging plays an important role in SEO". Once your authority increases you can go for the mid competition keywords, this activity will be beneficial to target the bigger keywords with higher search volumes and results in growing the monthly traffic of your website.
Keywords with zero competition, it is still possible to rank on the first page of Google without any link building.
A Short Story
An example which will help you to get it better. A few years back, one of my friends was working as a freelance SEO consultant for a company, and the worst part is he got scammed by that client.
He was new to the freelance world, was ready for any client and the client had something different for him in his mind.
The client was a young guy who was looking to build a tour bus business in his city. The client wanted a website and proper monthly SEO. They did a partition to start website work first, the client agreed to pay him around $500 before the SEO work.
He started the work and after a few days website work completed and the client paid him with a fake business cheque. He went to the bank to cash it in, the bank gave him the bad news that this business doesn't exist, they asked me for his phone number, he picked and said they had the wrong number.
After that client blocked him from every communication source. His name was not that what he told my friend. Now it is the revenge time for my friend, he quickly put up a Blogspot blog, gave a title " XX SCAM" and wrote in full detail whatever the scenario was. After a few moments, it indexed in the top 3 of Google for his business name. This is because of the company's name was unique and had zero competition.
This long story was just to prove a point in front of you guys, it is possible to rank for those keywords with zero links in the case of zero competition. But don't expect any actual traffic for it.
Many blogs have become successful without link building.
Yes, It is possible to rank in Google without building backlinks, but only for uncompetitive keywords. Some people can ignore Link Building but healthy activity is to build links, otherwise, it's a chance. If you want to grow traffic on your website, building links is necessary.
---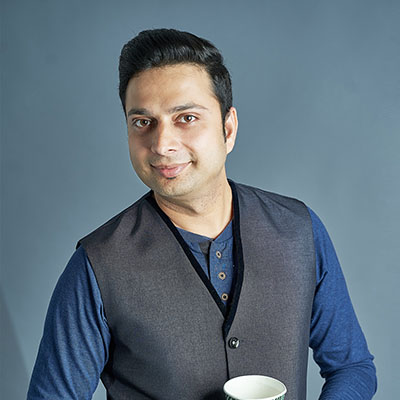 Author Sachin Gupta - Digital Marketing Consultant
Website: www.sachingupta.in
Read More: About Sachin Gupta