Free Classified Ad Posting Sites
When a business introduces a new project or product into the market, it is required for the company to excessively promote it on different platforms. This could be done by advertising through print media, online websites, television, radio, banners, pamphlets, and more. One of the most popular modes of advertising a product online for various businesses is to publish a classified advertisement. This could be done in various ways as many sites provide classified ad posting services for a nominal fee or sometimes even for free. This is a good method of promoting your product or service which generates the maximum results within a short period.
What is a classified advertisement?
A classified advertisement could be described as an online advertisement of a product by writing an attractive and interesting description about it which is likely to engage the audience and persuade them into making a purchase. It will explain all the traits of the product and explain why it is the best option for the consumers. It includes all the important aspects related to the product such as its name, features, website link, contact email, address, and more.
With this, the advertisement introduces the product, explains its features, persuades the buyer into developing a positive attitude towards it and finally, gives the contact information and website link to facilitate the purchase transaction. The contact information could also be used to gather further information regarding the product or service before the customer proceeds with the purchase transaction.
These advertisements are called as "classified" ones because the procedure of classification into different groups is heavily involved in this type of advertising. All the products are distinguished based on their features and then, the products with similar attributes come under a particular head like cosmetics, automobiles, electronics, furniture, etc.
What are the major advantages of posting classified advertisements?
This method of advertising proves advantageous for the companies as they make it easier for the customers to find the product they are looking for. If a customer is looking for a specific type of product, say, a laptop, then all he has to do is to look for the electronics section to find all the options available for him. If the product of the company is listed in this particular sub-head, then it will be able to grasp the attention of the customers and convince them to contact further or make a purchase easily.
Posting classified advertisements is also an effective way through which a business can generate high-quality backlinks that could easily redirect customers to the business website. This would, in turn, increase the overall traffic that your website receives and help in Search Engine Optimization techniques. It will eventually, boost the marketing practices of the organization and help them to maximize their entire sales output easily. This happens because classified advertisements can easily grab the attention of a large number of customers who will get curious about your product even if they just see a glimpse of it. To know more about your product, they will click on the link that redirects to your website eventually.
Another essential feature that makes classified advertisements as popular as they are is the fact that it is extremely easy to use these ads. They are clear and concise, which makes it easier for the customers to understand what the product has to offer. Since the consumers are not usually interested in spending a lot of time in finding a product, it becomes a lot easier to attract such customers through this ease-of-use that is provided through classified advertisements.
Not only for the customers but it is also easier for the business organizations to post these advertisements since they can be published in about a minute or less.
Lastly, the fact that classified ads are free to be posted is one of the major advantages that make it an extremely efficient marketing technique. With almost no costs involved, any benefit received is the actual benefit and
Free Classified Ad Posting Websites:
| S. No. | Sites | PA/DA | Remarks |
| --- | --- | --- | --- |
| 1 | craigslist.org | 40/50 | NoFollow |
| 2 | sulekha.com | 40/50 | NoFollow |
| 3 | justdial.com | 40/50 | NoFollow |
| 4 | quikr.com | 40/50 | NoFollow |
| 5 | olx.in | 40/50 | NoFollow |
| 6 | asklaila.com | 40/50 | NoFollow |
| 7 | ebay.com | 40/50 | NoFollow |
| 8 | topclassifieds.com | 40/50 | NoFollow |
| 9 | justklick.in | 40/50 | NoFollow |
| 10 | ads2india.com | 40/50 | NoFollow |
| | | | |
| --- | --- | --- | --- |
| 11 | locanto.in | 40/50 | NoFollow |
| 12 | adpost.com | 40/50 | NoFollow |
| 13 | twarak.com | 40/50 | NoFollow |
| 14 | classifieds.jagran.com | 40/50 | NoFollow |
| 15 | sell.com | 40/50 | NoFollow |
| 16 | classifiedsguru.in | 40/50 | NoFollow |
| 17 | indianreunited.net | 40/50 | NoFollow |
| 18 | freelocalclassifiedads.in | 40/50 | NoFollow |
| 19 | webindia123.com | 40/50 | NoFollow |
| 20 | muamat.com | 40/50 | NoFollow |
What are the contents of a classified advertisement?
Headline:It is obvious that every advertisement contains a headline on the top which has to be attractive and precise to draw the customers' attention towards itself. It is the most important aspect as, without a catchy title, the customers will not even bother to take a look at the details of the product or service.
Details of the Product: Once you've got the attention, you need to specify the details of the product in this part. All the benefits and other features of the product are specified here along with other important details such as name, price, etc.
Contact Information: Lastly, the contact information is provided so that the customers who are interested in knowing more about the product or purchasing it can refer to it and have their doubts cleared.
How can you find a free classified ad posting service?
Since classified advertising is a good way to promote your business and its products, you can look for various options that provide this service for free. Several popular sites let different businesses post their advertisements for free. If you wish to find the most suitable site for your business, then you should start by finding out all the options that you currently have.
You can start by searching for free classified ad services online on a popular search engine of your choice. The search engine will provide you different results through which you can find out all the sites that provide this service. You should make a list with the names of all these sites and then find out the site that suits your needs the best and receives the highest data traffic. It should also be a reliable and genuine site so that the customers will trust the advertisement. Once you've finalized a service, you can start posting a classified ad for free.
Grow your business exponentially by posting free classified advertisements and increasing the overall sales now!
---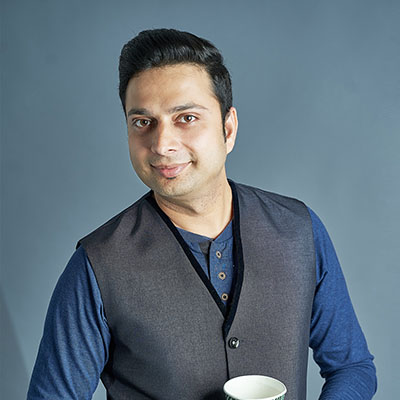 Author Sachin Gupta - Digital Marketing Consultant
Website: www.sachingupta.in
Read More: About Sachin Gupta