Free Social Bookmarking Sites
What Is Social Bookmarking And How Does It Benefit Marketers?
Marketing is an essential process that helps in boosting the growth of a business. It is not only important for the growth of the business but also for its sustainability. A business cannot survive for long if it does not earn sufficient profit.
Earning profit through sales maximization is the main motive of establishing a business. If this goal is not achieved, there is no point in continuing the business. To make sure that a business keeps growing and becomes sustainable as well, one must incorporate good marketing tools and develop strategies for the same.
By implementing the habit of Social Bookmarking, the marketers ensure that the business makes use of the best marketing tools and techniques. Social bookmarking works like a charm for the marketers and helps them integrate various ideas into the business regularly.
What is Social Bookmarking?
Social Bookmarking is done through various websites that share helpful resources and facilitate discussion on topics of interest. It is a process where people can save a specific webpage filled with helpful and resourceful information for revisiting later. It is extremely helpful in situations when people come across a genuinely resourceful post but do not have the time to read everything during that time.
These "saved bookmarks" that are essentially the pages filled with important information can be accessed from anywhere using any device. This makes it a lot easier for people to save important information and not miss out on any opportunity.
These social bookmarking sites are not limited to these features. Throughout the years, they have grown to develop more features such as adding to the posts, sharing them, forming communities, and having further discussions.
How does Social Bookmarking benefit marketers?
In terms of marketing, this feature proves to be extremely beneficial as it enables them to save resourceful information for them. So, if you came across a genuinely helpful article related to marketing strategies, then you can save it and access it from anywhere. This will help the marketers implement that strategy as they can refer to the article whenever required.
Apart from this subtle benefit, the major advantage comes through the discussions and threads. It is where you can "advertise" your business without advertising. That's right, if you advertise your business out there loud, it will generally, not be accepted and the thread might just be removed for spam. However, the business could still be promoted on these sites by providing information, resources, and other links, without making it seem like advertising is the main motive of the discussion. Since these threads are viewed by large audiences, it is a great way of interacting with many people at once and making them aware of the existence of the business and its services.
This method is extremely helpful to the marketers as they can receive genuine feedback from the customers and cater to their needs while also promoting their business to large audiences.
One of the most important features of these sites is that they are free for use. Since there is no cost involved, you can easily make more people aware of your business and improve marketing strategies without having to spend a penny for the same. With no costs involved, the benefit your derive from this technique will be absolute and no deductions have to be made from it to find out the actual benefit received.
Free Social Bookmarking Websites:
| S. No. | Sites | PA/DA | Remarks |
| --- | --- | --- | --- |
| 1 | reddit.com | 40/50 | NoFollow |
| 2 | tumblr.com | 40/50 | NoFollow |
| 3 | getpocket.com | 40/50 | NoFollow |
| 4 | instapaper.com | 40/50 | NoFollow |
| 5 | ttlink.com | 40/50 | NoFollow |
| 6 | only2clicks.com | 40/50 | NoFollow |
| 7 | sitejot.com | 40/50 | NoFollow |
| 8 | whitelinks.com | 40/50 | NoFollow |
| 9 | updatesee.com | 40/50 | NoFollow |
| 10 | skybacklinks.com | 40/50 | NoFollow |
| | | | |
| --- | --- | --- | --- |
| 11 | mozylinks.com | 40/50 | NoFollow |
| 12 | mbacklinks.com | 40/50 | NoFollow |
| 13 | lucidhut.com | 40/50 | NoFollow |
| 14 | ferventing.com | 40/50 | NoFollow |
| 15 | slashdot.org | 40/50 | NoFollow |
| 16 | fark.com | 40/50 | NoFollow |
| 17 | bibsonomy.org | 40/50 | NoFollow |
| 18 | in.pinterest.com | 40/50 | NoFollow |
| 19 | list.ly | 40/50 | NoFollow |
| 20 | cloudytags.com | 40/50 | NoFollow |
How can you use Social Bookmarking sites for growing your business?
To make use of the Social Bookmarking sites, you can follow the techniques mentioned below:
Publishing interesting and resourceful content for your audiences on these sites with your brand's name. As they get more interested in your posts, they will want to know about your business more. They will refer to your brand whenever they wish to see a resourceful post. This will, in turn, help in generating more potential customers as a higher number of people become aware of the existence of your products.
You can generate backlinks through these sites, however, try to make it less obvious that you're trying to increase your website traffic. You can link posts and blogs that redirect to your business's website, however, you should not make it seem like advertising your business is the sole purpose of attaching the links. Rather, make it informational and beneficial for the people so that they derive some utility out of it.
You can use these sites and look for information-filled pages and save them for future use. This will help in implementing great marketing techniques that you might not be aware of.
Take the help of these sites to make your SEO techniques more effective and increase the overall website traffic for your business.
Use hashtags to promote the posts of your business on these sites. Don't add irrelevant hashtags as they might make your post seem spammy.
What are the best free websites for social bookmarking?
The best thing about social bookmarking sites is that they are free. However, there are many great social bookmarking websites that you could use for the promotion of your business and enhancing your SEO techniques. This makes it more difficult to choose a specific site that fulfills your purpose the best. You can choose a specific site by comparing all the options that you currently have.
Start searching for the most popular Social Bookmarking sites. You can do this by searching on the internet, conducting a survey, checking the reviews of people, etc. Once you have found out the top 10 sites for social bookmarking, you should set criteria including the things that your business requires the most. Find the sites that fulfill this criterion perfectly and shortlist them. Once you have shortlisted the websites, simply compare them with each other and see which website will help you derive the maximum utility out of it.
The website that has the maximum benefits and fulfills all your requirements should be perfect for your work!
---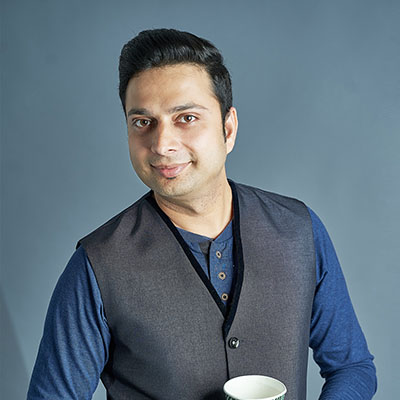 Author Sachin Gupta - Digital Marketing Consultant
Website: www.sachingupta.in
Read More: About Sachin Gupta