SEO Powersuite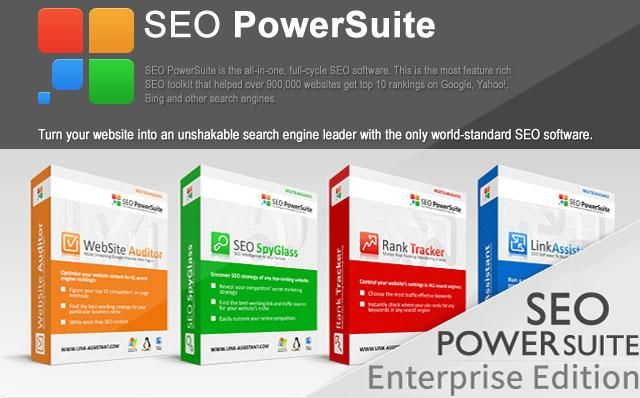 There is a variety of SEO software today, that make possible automation of SEO processes. However, it is way tedious to manage endless spreadsheets of data for different processes. SEO PowerSuite is a go-to software for all your needs at one place.
SEO PowerSuite is a powerful tool that can manage any task under SEO. Be it optimizing pages, run a technical audit, find suitable keywords with their rankings, trace unsafe backlinks, build quality backlinks, and auto-scheduling. Adding to it, you can try the free version of this software to make your choice.
How is it Helpful?
SEO PowerSuitis a toolkit of various tools that performs the following tasks for you to make it a complete package:-
Audit & optimize
WebSite Auditor is the tool for this task. It tackles technical site audit and page optimization for a site. Tasks that a WebSite Auditor performs are:-
Crawls all your site's resources (HTML, CSS, JavaScript, Flash, etc.) and runs a scan for all technical issues.
It helps in visualizing the site's structure by creating an interactive sitemap for you.
It helps in the optimization of individual pages. Provide advice on keywords, title, meta tags, body, and images.
TF-IDF tool analyzes pages of your top-ranking competitors against the targeted keywords and gives usage recommendations of terms for your site.
Keywords & Ranking
Rank Tracker is the tool that helps you Find New Keywords and track their rankings. It manages the following tasks:-
Helps you with keyword ideas for a project by giving keyword suggestions, combinations, related searches and questions, competitors keywords.
Helps in finding out the most efficient keyword among all.
Researched keywords are automatically distributed into groups according to their semantic similarity.
Provide preferences for checking the rank of your site. As it enables you to monitor multiple SERP results and also track competitors rankings along with yours.
Auditing Backlink
SEO SpyGlass is the tool that helps you audit all your backlinks for safety. It performs the following tasks:-
Collects all your backlinks
You can assess your backlink analytics to see the strong and weak points of your backlink profile.
Keep an eye on your top competitors to compare your backlink profiles.
SEO SpyGlass calculates penalty risk values for backlinks to detect dangerous links.
You can deal with harmful links as the tool gives you the contact details of webmasters.
Building Quality Links
LinkAssistant is the tool that efficiently manages your link-building process. Its search for prospects, assess their quality and get in touch with link prospects.
You can search for link prospects with methods such as; guest posting, reviews, blogs, competitors' backlinks and more.
Assess links for highest quality.
You can contact link prospects as the tool provides info of the potential partners.
You can easily manage your link profile.
Create SEO Reports
SEO PowerSuite allows its users to create SEO reports in any of its tools. You can create reports that are:-
White-label
Customizable with logo and colors
Uploadable
Shareable with clients and colleagues.
Responsive design
Scheduled for client delivery
Informative
Therefore, you can easily conclude that SEO PowerSuite is a complete package of tools that cover all processes of your SEO campaign. This toolkit is packed with all the necessary tools you need to make your SEO task easy and increase the pace of your work.
About This Page
SEO Tools, benefits of SEO Powersuite, SEO PowerSuite Review, What is the best SEO software, Key Benefits of SEO PowerSuite, Is SEO Powersuite Really A Good SEO Tool?, Audit & optimize SEO Powersuite, Keywords & Ranking SEO Powersuite, Backlink from seo powersuite, Building Quality Links, Create SEO Reports by SEO Powersuite
---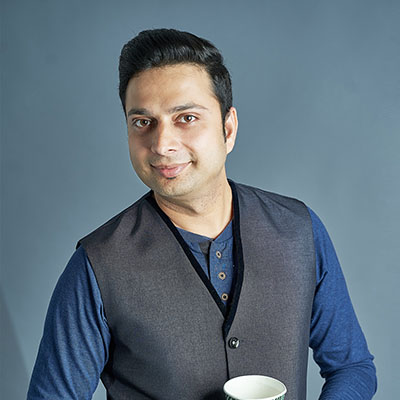 Author Sachin Gupta - Digital Marketing Consultant
Website: www.sachingupta.in
Read More: About Sachin Gupta