How to Track Landing Pages
Google Analytics is used to get the information or data about your website. Google Analytics reveals many varieties of reports with some clicks. It is important to know about the data of your website as it helps to grow your business to the next level. Some reports are easy to find but some needs research and kind of manipulation. Tracking landing page can be done by placing a small piece of code in advertisements which helps to track the report of how many people visit your websites. With this recorded data you can easily identify what aspects of website design and advertisements are working.
You can create an URL to track the landing pages easily as it is very useful. By creating URL you can establish your marketing campaigns effectively and impressively. You can use this URL at the time when your landing page is facing traffic from other websites through e-mails, banner advertisements, PPC campaign and many more. This URL works on visitor's presence as when visitors reach through tracking URL and HubSpot's Sources tool separates the traffic and looks at how it performing. A landing page is considered as one of the common pages to track any page and results with the help of HubSpot tracking code.
Once the tracking URL is created when you copy that tracking URL and use it as your hyperlink in Google, email, banner advertisements, Adwords destination URL ad many more. You can also use this tracking URL from the shortened link or another tracking link for many purposes such as Google Adwords. Implementation of URL is also important so you have to copy the link and paste it into the desired box which you can find on Tracking URL builder page. For generating another URL for the landing page or website you just have to select "Generate another".
By conversion tracking, you can test multiple landing pages, advertisements, keywords and many more. It also helps to compare the results of your website to enhance the business. Tracking the results allows you to make a return on investment and you can also find how much do you get from each visitors. Tracking landing pages help you to discover what kind of campaigns, advertisements, and keywords are more profitable for your website, you can also test new ads for effective results. For tracking the landing page first step is to determine the page of the website which is landed by visitors often.
About This Page
landing page analysis, Track Landing Pages, landing page measurement, Tools To Track Landing Pages, How to Use Google Analytics to Track Landing Page Performance, How do I track individual pages in Google Analytics?,
---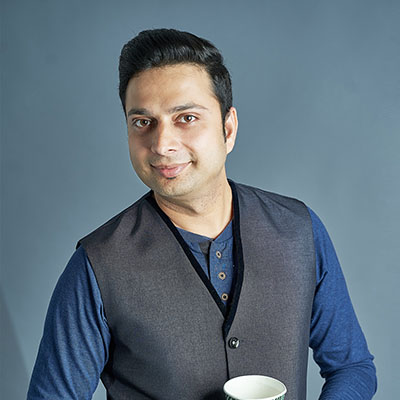 Author Sachin Gupta - Digital Marketing Consultant
Website: www.sachingupta.in
Read More: About Sachin Gupta