What is Social Bookmarking in SEO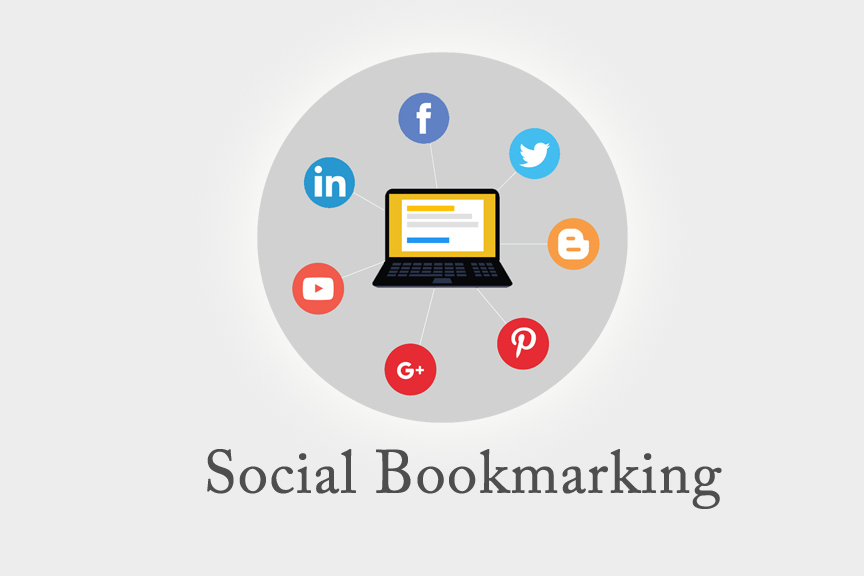 Have you heard of bookmarking? You must have. In fact, you might have bookmarked a few pages on your browser for quick access later. As adding a page to bookmarks allows you to quickly access the web page later when needed. However, you can access it only from the same device and browser in which you bookmarked the page. Whereas, in social bookmarking, pages are bookmarked in a web-based tool. It is a shareable form of bookmarking and also allows a user to access the bookmarked pages from any location using any system with an internet connection. It saves you from losing important pages on the web in case your system gets crashed or you don't have access to the same screen.
Unlike usual bookmarking, social bookmarking saves the web pages on the web rather than the browser. This allows the user and other visitors of the tool to access pages from anywhere when needed. It uses a form of tagging just like hashtags are used in Twitter. Using appropriate tags for the bookmarked websites, the user and other visitors can find the page with a keyword. Basically, you can submit any link that you like for future use.
Social Bookmarking is called "Social" as it supports the Social aspect. How? As follows: –
You can see pages bookmarked by other users.
You can bookmark pages socially, that means other people can also refer to the page bookmarked by you.
You can follow links from other users.
You might receive appreciation or thanks for the content you share.
You can engage in "meta" discussion about the link (depending on the site).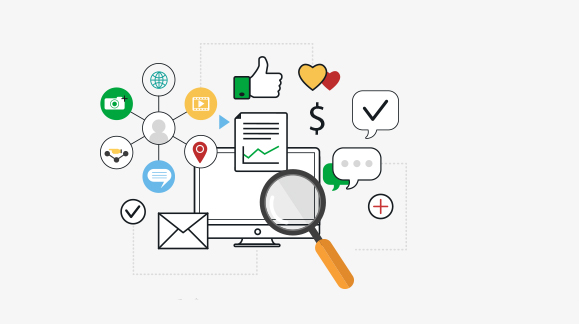 What is the role of Social Bookmarking in SEO?
Social Bookmarking forms an effective off-page SEO technique as it helps to create useful backlinks for a website. These backlinks are considered of high quality by various search engines including Google. While practicing social bookmarking for improving SEO, you require to submit your website link to social bookmarking tools. This will offer backlinks and generate traffic to your website which will ultimately boost SEO rank on search engine result page. However, to obtain quality backlinks, it is recommended to check DA (domain authority) and PA (page authority) of the website. High PA & DA will offer good quality backlinks to your website.
Social Bookmarking for SEO will help you in the following ways: –
Increase the visibility of your website and thereby visitors.
You drive new customers and clients.
People can easily find your business online.
Facilitates businesses to find other businesses.
Helps in building relevant incoming links.
Efficiently boosts traffic.
How does it work?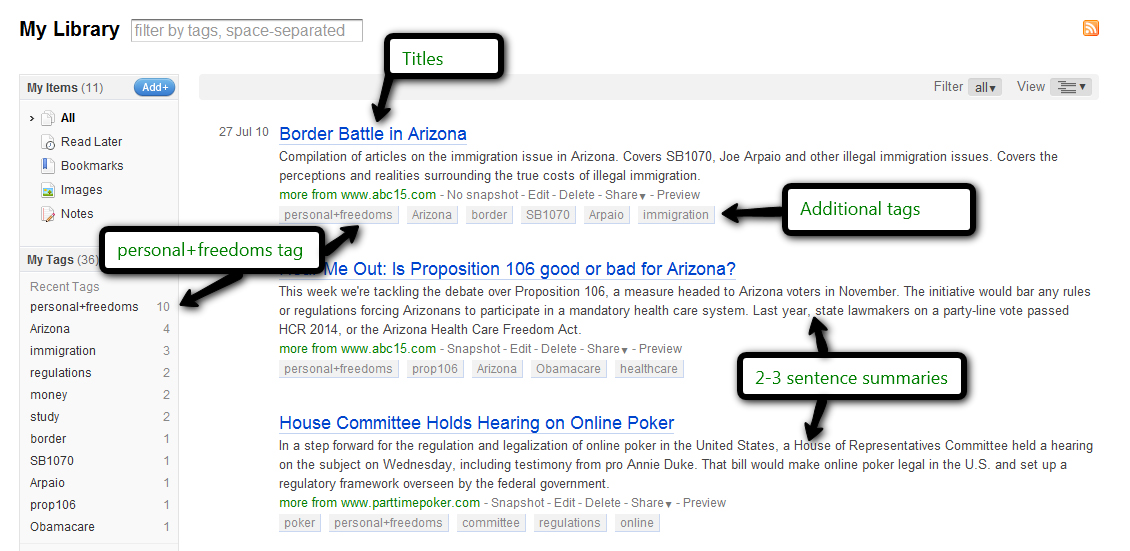 The process of Social Bookmarking starts with the listing of your website link on a network. This will allow access to all members of that network to view your link when they make a search related to the keywords you tagged. Typically, each link pertains three keywords and when a visitor uses those keywords in their search on the same network, ideally, your link will show up.
These networks (social bookmarking sites) allow people to add their favorite links for personal as well as public consideration. It can be used by anyone; however, it is more beneficial for a business to business information and business to consumer information.
How to bookmark a link? When you have a link ready to be marked on bookmarking network, you first need to submit it to a social bookmarking site. The process of submission (or tagging) will demand three keywords closely related to your website along with a small description of the website. Let's go through the step-by-step procedure.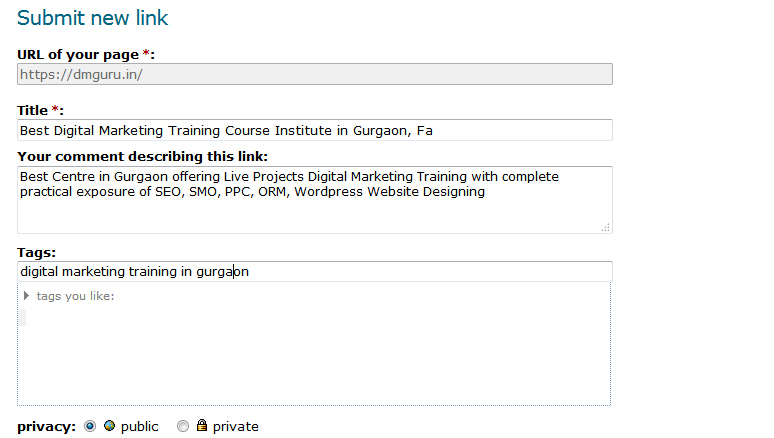 The step-by-step process of Social Bookmarking for SEO
Step1: Make a list of few social bookmarking sites and select one for starting with the bookmarking procedure.
Step2: Sign up to create a new account. Also, you can directly login with your Facebook account.
Step3: Enter your username or Id and a password to create an account. Once your account is made, you will land on a page with the form.
Step4: You'll see a form with fields like web page address, category, tags etc., fill in that form with appropriate information about your web page.
Step5: Hi!! You are done with social bookmarking.
List of Top Social Bookmarking Sites for SEO
If you want quality backlinks for your website, don't miss to bookmark your site for these sites;
Facebook
Pinterest
Reddit
Scoop it
StumbleUpon
Twitter
We list here a few social bookmarking sites for you to initiate the bookmarking process.
https://slashdot.org
https://mix.com
https://www.tumblr.com
https://www.scoop.it
https://www.reddit.com
https://www.tumblr.com
www.akonter.com
https://in.pinterest.com
https://www.bibsonomy.org
www.bizsugar.com
http://www.bookmark4you.com
https://www.google.com/bookmarks
https://hubpages.com
https://www.sociopost.com
http://www.activebookmarks.com
http://www.folkd.com
https://myspace.com
https://www.fark.com
http://www.actweb-sport.com
http://aixindashi.org

Social Bookmarking is an effective SEO strategy using which you can gather link juice from various sites. Also, it allows you to share the web pages or links that you like on Social Bookmarking sites making it easily accessible for you (from any location & any system) and other users. It draws high-quality backlinks for your website, thereby generating traffic to your website. Increased traffic will boost the ranking of your website on search engine result page.
About This Page
What is Social Bookmarking, What is the role of Social Bookmarking in SEO?, How does Social Bookmarking work?, process of Social Bookmarking for SEO, List of Social Bookmarking Sites, social bookmarking sites list, top social bookmarking sites for seo, how to do social bookmarking
---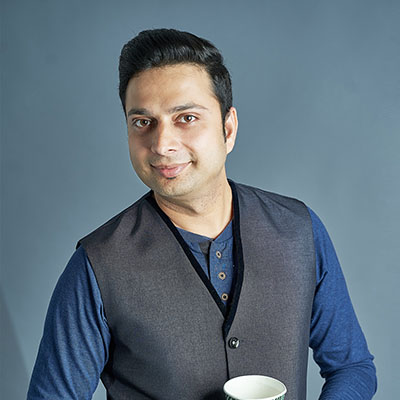 Author Sachin Gupta - Digital Marketing Consultant
Website: www.sachingupta.in
Read More: About Sachin Gupta