SEO Job Interview Questions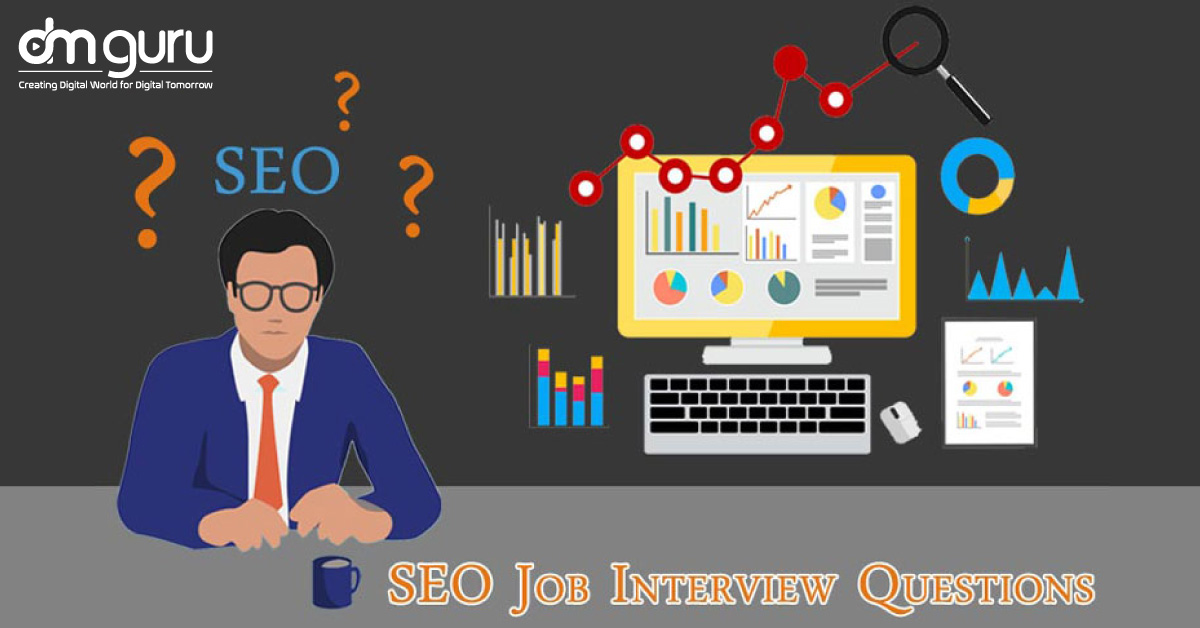 You are done with your SEO Training and hunting for a job. Fortunately, you get an interview call letter from one of the finest companies that you ever wanted. But, are you prepared for the interview? Are you aware of the common interview questions asked for SEO profile? If not, you could be ruining your golden chance to grab that job.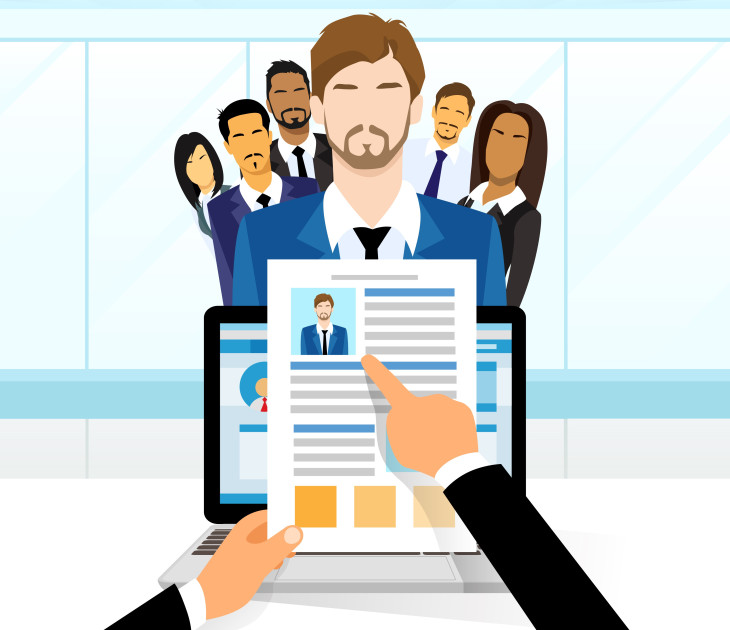 With SEO trends rising rapidly, companies are looking for skilled candidates. And, to make your place, you must be familiar with SEO job interview questions. After all, you can't miss on getting independent and living your dreams by spoiling your interview.
So, after all the search we present you with Top SEO Job Interview Questions that can make the interrogating company your daily walk through.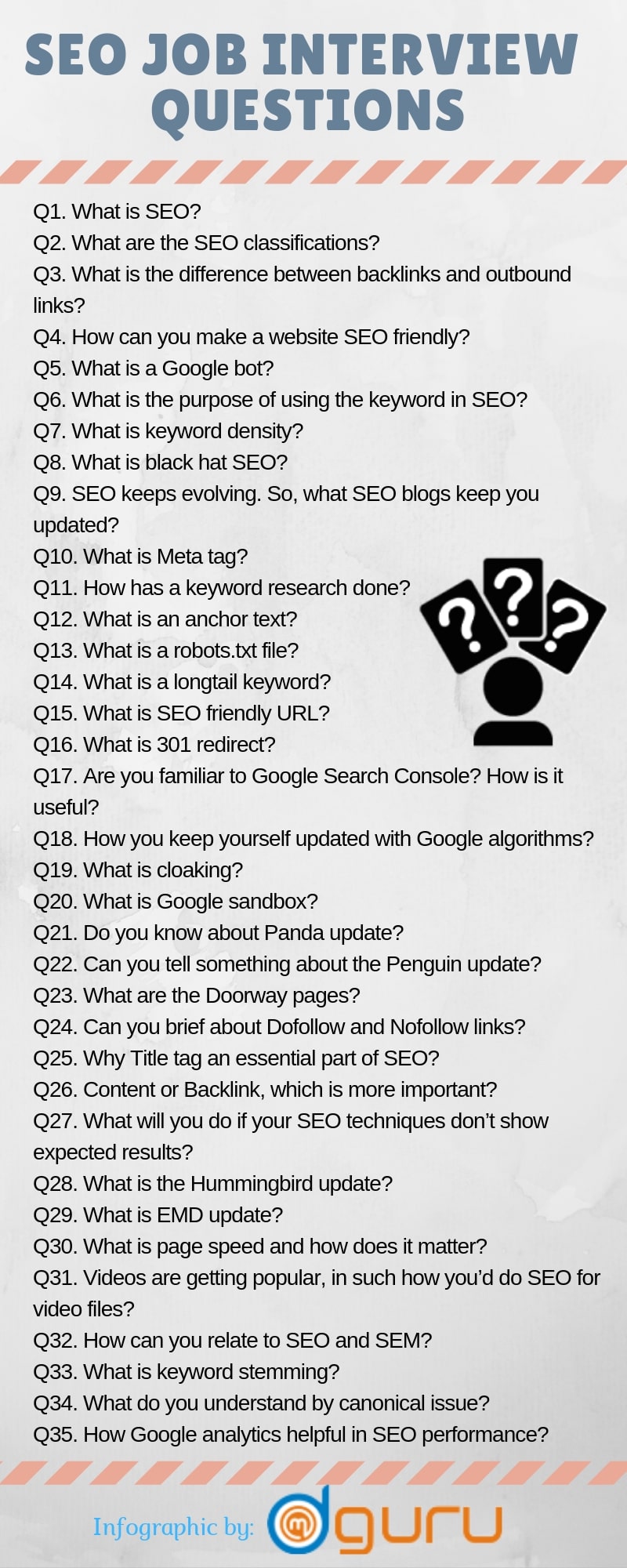 Common questions were thrown in the starting few minutes of the interview: -
Q1. What is SEO? (Don't be amazed if this question comes your way and better be ready with the basic understanding of SEO)
Ans. SEO stands for Search Engine Optimization. It is the set of process that is practiced optimizing a website or a webpage to enhance its visibility on search engine result page. All this to drive more traffic to the website leading to more sale.
Q2. What are the SEO classifications?
Ans. SEO is broadly categorized into two parts; on-page SEO and off-page SEO
On-page SEO involves optimization through page coding. On-page optimization may include title tags, content, Meta tags, ALT tag, anchor tag and search engine friendly design and code that can be indexed and crawled.
Off-page SEO is independent of page coding and focuses on obtaining backlinks from various websites to improve the ranking of the site. This method includes article submission, web2.0, directory submission, blog posting, forum, etc.
Q3. What is the difference between backlinks and outbound links?
Ans. The incoming links to a website or a webpage is known as backlink. Whereas, any link that takes you out of the website and links to another website or webpage is called an outbound link.
Q4. How can you make a website SEO friendly?
Ans. Following the basic steps of SEO can make a website search engine friendly. These steps involve;
Keyword research & word count
Including anchor text and using alt tags for images
Unique content
Backlinks and outbound links to drive more traffic
Implementing on-page changes
Social sharing to increase visibility
Q5. What is a Google bot?
Ans. Google periodically checks the website for its page relevancy and performance using the Google bot, also known as a spider. It does the caching, crawling and indexing of web pages.

Q6. What is the purpose of using the keyword in SEO?
Ans. Keywords help the search engine in showing up the best matching results to the user. Search engine stores keywords in the database. When a visitor types a search term it comes up with the best possible match. The keyword can be a single word or a string of words.
Q7. What is keyword density?
Ans. Keyword density is the percentage of a particular keyword or phrase on a website or webpage to the total number of words on that page.
Q8. What is black hat SEO?
Ans. There are majorly three SEO techniques; white hat SEO, black hat SEO, and grey hat SEO.
Blackhat SEO deals with unethical SEO practices to get a higher search engine ranking. It involves keyword stuffing, using a private link network, cloaking and many more.
Q9. SEO keeps evolving. So, what SEO blogs keep you updated?
Ans. Search Engine Journal SEOSmarty MOZ Search Engine Land Search Engine Watch Google webmaster central

Q10. What is Meta tag?

Ans. It is the snippet of text that describes the page content. There are two types of Meta tag: -
Meta title: 50-60 Characters limit
Meta description: 155-160 Characters limit
Q11. How has a keyword research done?
Ans. First, you must decide the title in your niche that can get more traffic to your site. This can be done using Google trends, Twitter's trending topics. Later, you can use keyword research tools such as Google keyword planner, ubber suggest etc. analyze competition and get better ideas.
Q12. What is an anchor text?

Ans. It is a clickable text (text with link) in a hyperlink. It should be relevant to the page it is linked to and not a generic text.
Q13. What is a robots.txt file?

Ans. It is a standard used by websites to communicate with search engine bots or crawlers.
Q14. What is a longtail keyword?

Ans. Keywords with more than four words are called longtail keywords. It makes the result more specific.
Q15. What is SEO friendly URL?
Ans. Page URLs having a proper length and file structure is SEO friendly. It may also contain the keyword.
When you manage to cross the first level of the hurdle of a few basic questions, the interviewer would like to dig deeper into your knowledge. Don't stop reading and be ready to surprise the other side of the table.
Q16. What is 301 redirect?
Ans. It is a method by which a visitor is redirected to a new URL from old URL.
Q17. Are you familiar to Google Search Console? How is it useful?

Ans. It is used for managing the site properties. Some of the tasks done by GSC are: -
Analyzing top queries
Analyze the number of backlinks as seen by search engine
Helps in geographic targeting
Snippet testing tool
Updating sitemaps
Remove pages tool and many more.
Q18. How you keep yourself updated with Google algorithms?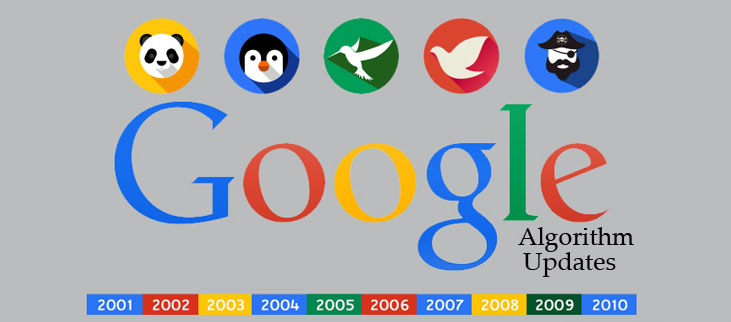 Ans. Google keeps on updating its search algorithms to improve the user experience. The best way to keep in sync with these updates is Moz Algorithm updates.
Q19. What is cloaking?
Ans. Cloaking is an unethical way of optimizing a website for search. Under cloaking, different content is shown to the search engine crawler and the end users. It is considered a black hat technique.
Q20. What is Google sandbox?
Ans. Google sandbox checks the standard of a website. It is an imaginary holding area in the indexes of Google. New websites and their search rating are put on hold until they prove worthy for ranking.
Q21. Do you know about Panda update?
Ans. It is a Google update released in 2011. It is aimed to lower the rank of "low-quality sites" or "thin sites" and return higher-quality sites near the top of the search results.
Q22. Can you tell something about the Penguin update?

Ans. This Google update was released in 2012. It aimed to catch sites buying links or obtaining them through link network. These sites deemed to be spamming its search results.
Q23. What are the Doorway pages?
Ans. Doorway pages are web page created for spamdexing. This means it spams the index of a search engine by inserting results for particular phrases with the purpose of sending visitors to a different page.
Q24. Can you brief about Dofollow and Nofollow links?

Ans. Dofollow link is a type of hyperlink that acts as a backlink that is counted by search engines. This enhances the ranking of the site.
A nofollow link is an HTML attribute value. Nofollow links do not pass Link juice and have no impact on Google Ranking Algorithm.
Q25. Why Title tag an essential part of SEO?
Ans. It is significant as it tells about the contents of a web page. Search engine tells the user about the content through title tags.

Q26. Content or Backlink, which is more important?
Ans. Quality content and building backlinks, both are equally important in SEO. Quality content is the prior element that is considered for ranking. And, building backlinks are useful to build page & domain authority to a site and improving its rank.
Q27. What will you do if your SEO techniques don't show expected results?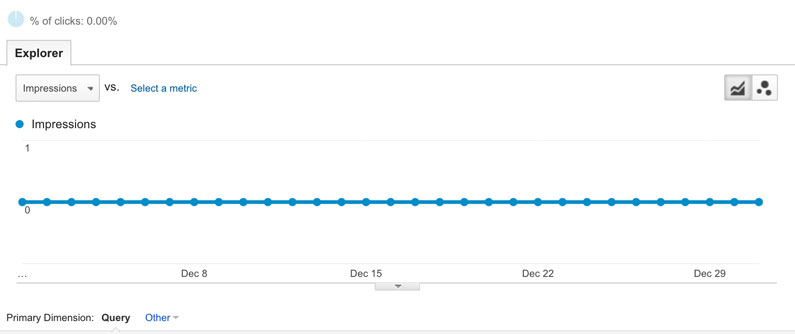 Ans. Well! SEO is not a one-day thing and it takes time to show results and if the results are not desirable taking check of certain steps can be helpful: -
Re-check the keywords and look for relevant keywords that can be helpful.
Make changes in page text, titles, and description.
If the website is not indexed well or dropped from the index then it might comprise serious issues and re-work might be required.
Q28. What is the Hummingbird update?
Ans. This update was released in August 2013. The update was intended to understand the user query and provide the best suitable results for the user. Instead of ranking a page because of keyword density, this update understands the semantics of query, relevancy of content and provide the suitable results.
Q29. What is EMD update?
Ans. This update was released by Google in Sep 2012 to target low-quality websites which used exactly same domain name sites. The major sites which hit with the update the long tail domains with keywords.
Q30. What is page speed and how does it matter?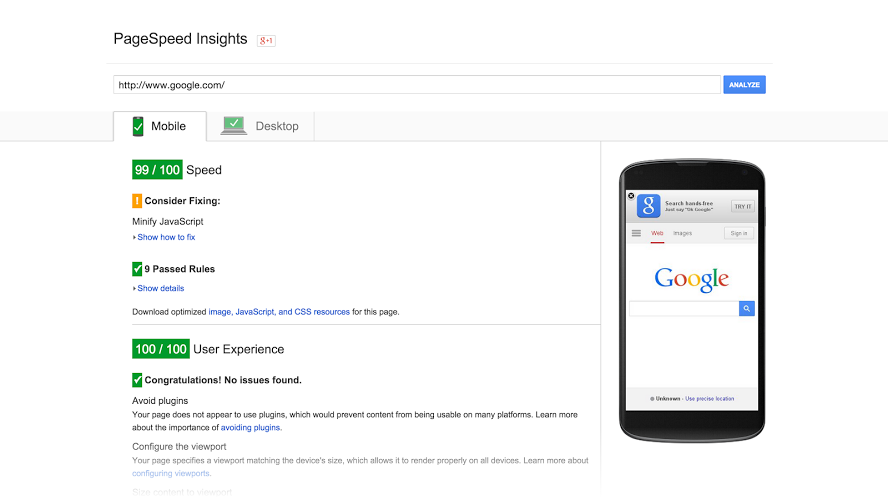 Ans. The loading speed of your site for a user is called page speed. It is considered by Google while ranking websites as a site that loads faster give a better user experience. Page speed is affected by image sizes, redirects, JavaScript, browser caching, server response time, code optimization, etc.
Q31. Videos are getting popular, in such how you'd do SEO for video files?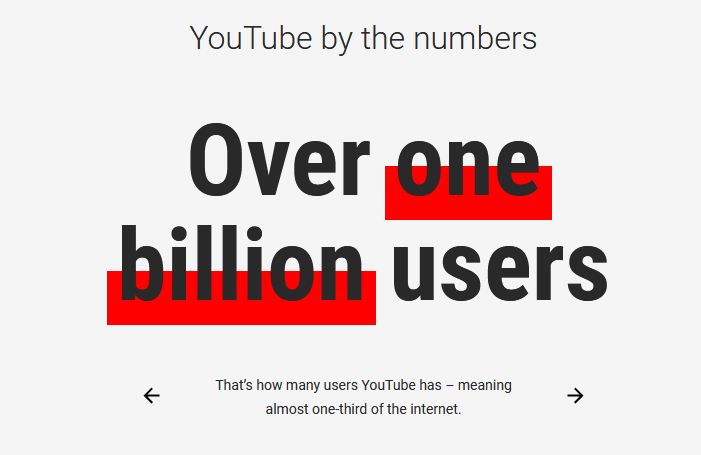 Ans. Google can't watch a video. But, to get the video seen SEO is needed. To rank a video, the same information is required as for text-based pages. Including the transcript as the text is a good way to do SEO for a video because search engines can crawl the text. Also, keywords, page titles, and descriptions should be well optimized for the video.
Q32. How can you relate to SEO and SEM?
Ans. SEO stands for Search Engine Optimization and is earned (is free). SEM stands for Search Engine Marketing and is paid. It also includes pay-per-click (PPC) advertising and display ads that are purchased. They can also be used simultaneously to generate more lead.
Q33. What is keyword stemming?
Ans. Keyword stemming is adding on to the root word or its stem. For instance, the word interview can have variations such as interviewing, interviewer, interviews. This technique is used to get more relevant keywords on a webpage without keyword stuffing or generating poor content. It also enables any form of the search term to find all variations of the supplied keyword. It thus improves the search experience.
Q34. What do you understand by canonical issue?
Ans. A site having duplicate content can show canonical as Google penalizes for duplicate content. This generally happens if different URLs show the same data.
Q35. How Google analytics helpful in SEO performance?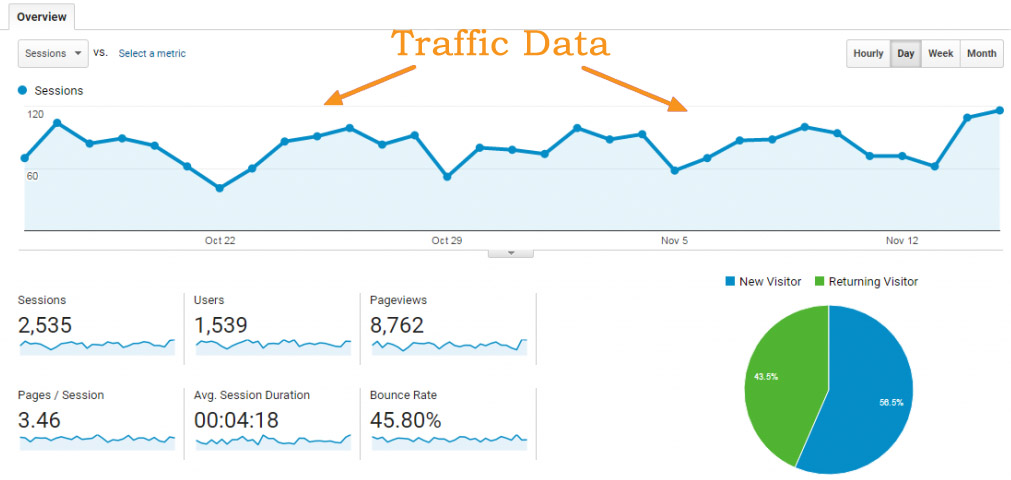 Ans. Google's web analytics helps to look at direct navigation, numbers of visits, referral traffic, time on page, conversions, etc. All this data helps to measure the SEO performance.
All these questions were from SEO domain. But chances are that you might face some common questions that are about SEO and you. So, be prepared for such questions. And, the good point is that there is nothing like right or wrong answer to it. You just have to be honest, committing and logical.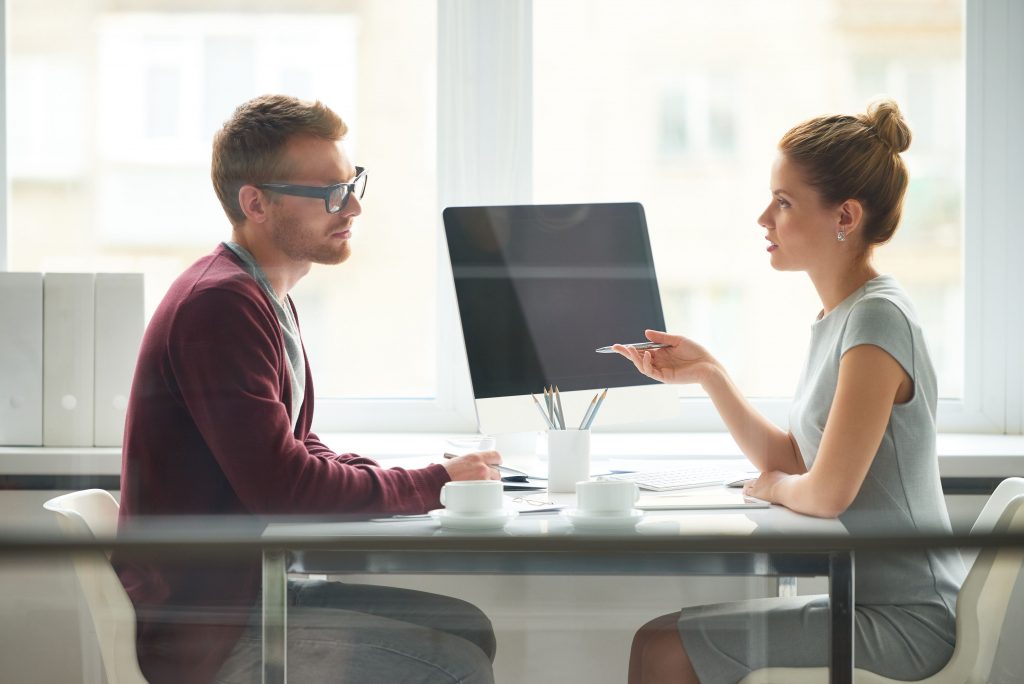 Questions that can score you high: -
Why you chose SEO as a career?
How can you benefit our company as an SEO executive?
What is your expertise in SEO?
Quick Tips to Standout
Be honest with your answers.
Practical skills stem SEO
Know the company you walk in
Be confident of your strengths
Share your knowledge with each question, don't sit quietly.
Value work more than money, at least in the interview.
In the end, what matters is your confidence in your skills. So, be prepared, dress well and reflect a positive confidence. And, you'll grab that job for sure. All the best joiners!
Comprehensive Questions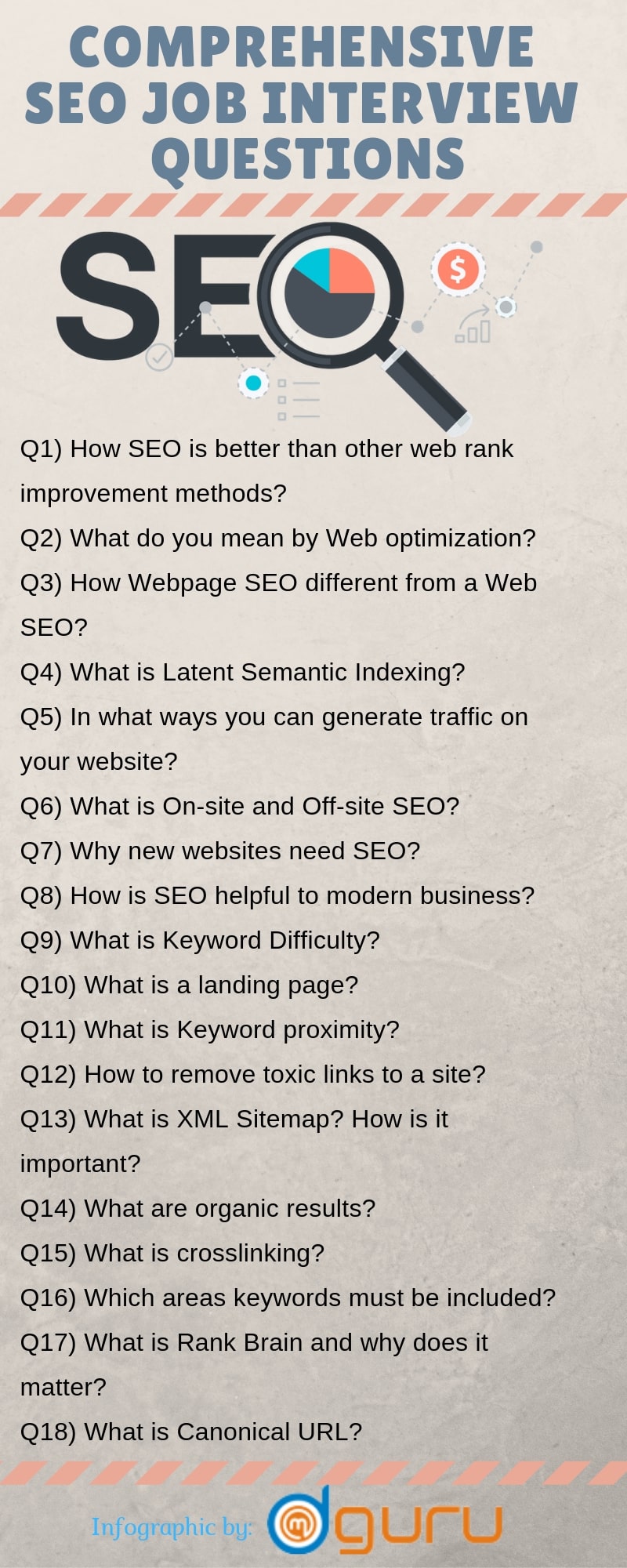 Q1) How SEO is better than other web rank improvement methods?
Ans. SEO is better than other web ranking methods in the following ways: -
All the modules contain real-time information
SEO is a supportive
SEO is economical than other ranking methods
Q2) What do you mean by Web optimization?
Ans. There are numerous numbers of websites on the internet. To keep them high on competition it is important to update and maintain your websites. This involves random changes like updating new features, posting new content, improving the appearance, changing themes etc. This process of optimizing your website on regular basis is called Web Optimization. Coding or developing is a major part of optimization. Web Optimization is specifically done to improve the ranking of a website or a webpage.
Q3) How Webpage SEO different from a Web SEO?
Ans. Webpage SEO is about improving the rank of a specific webpage and Web SEO deals with improving the rank of the entire website on a search engine. Web SEO is vast and complex as compared to Webpage SEO.
Q4) What is Latent Semantic Indexing?
Ans. Latent Semantic Indexing is becoming a useful approach in SEO. Under this approach, users can ensure the extensible results for the searches they make. This method makes it possible for the users to obtain results that are close to the keywords used.
Q5) In what ways you can generate traffic on your website?
Ans. Website traffic can be increased in a number of ways, such as: -
By SEO campaigns
Regularly updating fresh content on the website
Including a new feature to the website
With the help of PPC campaigns
Posting advertisements on various social media channels
Link building
Q6) What is On-site and Off-site SEO?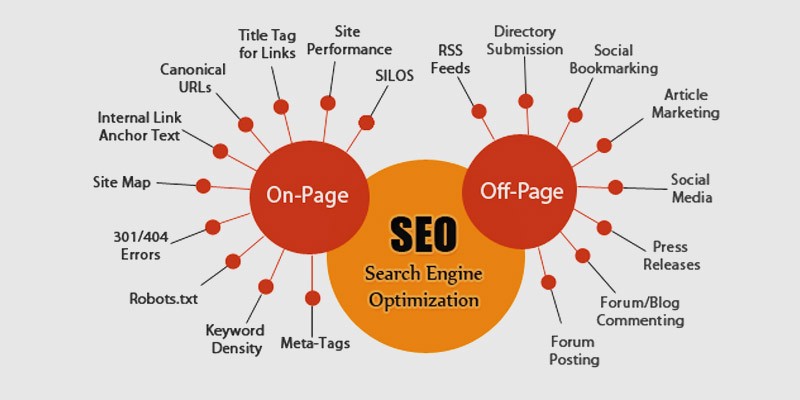 Ans. On-site SEO deals with making changes on the website by applying a set of rules and protocols that can increase the ranking of a website. Whereas, off-page SEO deals with promoting the website on other outlets such as social media channels, forums, link building, etc.
Q7) Why new websites need SEO?
Ans. SEO is significant for new websites as fresh content and adding new features to the website attract more visitors and hold the interest of regular users. It is helpful in boosting the rank of a website on search engine result page.
Q8) How is SEO helpful to modern business?
Ans. Search Engine Optimization is the set of approaches to enhance the visibility of a website on a search engine. With so many websites flooding on the internet, it is essential to bring your website to the top page on the search engine. The results shown on the organic page has the potential to drive more traffic than those on the subsequent pages. SEO significantly help to achieve this goal.
The Internet is the very first approach of users to find the necessary information, service or product they are looking. As such, new or modern business prefer the internet when it comes to promoting their service. If your business has a good-looking website with engaging content on it that is capable of obtaining a position on SERP, chances of an increased conversion rate. Thus, making SEO a good option for modern business.
Q9) What is Keyword Difficulty?
Ans. Keyword difficulty deals with the competition on a particular keyword. It is basically a keyword metric while performing keyword research. The higher the value, the higher is the competition on the keyword and the harder is to obtain top rankings on SERP. It is a calculated based on the monthly search volumes and SERP analysis.
Q10) What is a landing page?
Ans. The landing page can be described as the entry point for a website or a section of a website. It is the page where a user lands after clicking on a Google search result.
Q11) What is Keyword proximity?
Ans. The distance between two or more search terms constitutes what we call keyword proximity. It can also be defined as the closeness between keywords within a body of text. The proximity is high when there is no other expression between two terms.
Q12) How to remove toxic links to a site?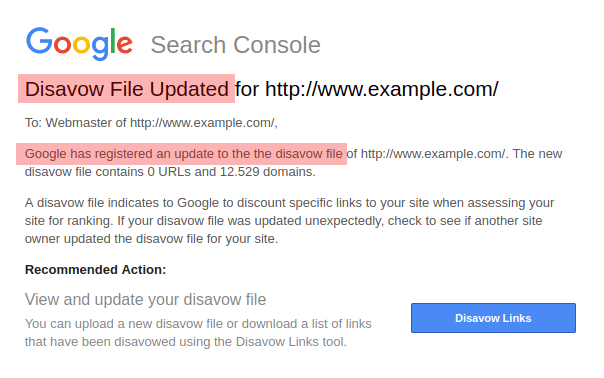 Ans. The unnatural and unwanted links that can harm the search rankings of a website are considered as toxic links. Google's Penguin update focuses on penalizing the websites that have a bad backlinks profile. Therefore, it is important to get your site rid of such links. It can be removed in the following ways: -
Delete them yourself
Contact the site owner and ask to remove your link.
Use Google's disavow tool to tell Google to not consider those links while determining site rank.
If you have a new website with minimal traffic you can delete it and create a new one.
Q13) What is XML Sitemap? How is it important?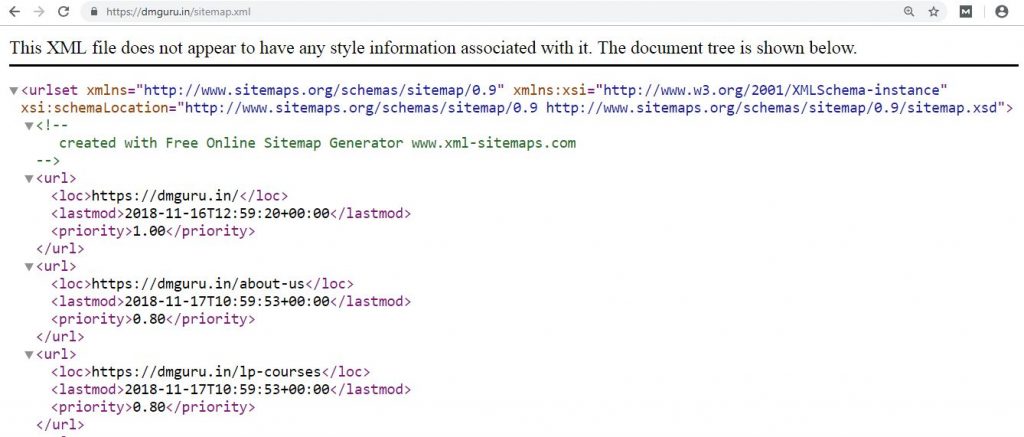 Ans. XML is the acronym for Extensible Markup Language whose primary role is to facilitate the functionality of the search engines.
It is important for search engines as it informs about the number of pages that a website holds, the rate at which it is updated and the last modification time. All this information helps in proper indexing of the website by the search engines.
Q14) What are organic results?
Ans. While making a search in the search box, the search engine gives two types of results; one is organic and the other one is paid. Organic search results are those listings that are closely related to the user search query and is most relevant of all. These are the natural results for which a business thrives and uses SEO.

Q15) What is crosslinking?
Ans. Cross-linking refers to the process of building links between two sites. It allows a user to reference other sites with similar content which they are already viewing, or other relevant information. It also helps businesses to give and take quality links to increase the relevancy of their website in view of the search engine.
Q16) Which areas keywords must be included?
Ans. Keywords work best if optimized inappropriate manner. The key areas to put your keywords are: -
Meta title (page title)
Meta description
URL & links
Image titles and Alt tag
Q17) What is Rank Brain and why does it matter?
Ans. Rank Brain is a software program based on artificial intelligence (AI). It is an update by Google that helps to process search queries. Large amounts of data can be easily processed with the help of Rank Brain. It further converts the accessed data that in a format that Google Machine learning systems can interpret.
Q18) What is Canonical URL?

Ans. Canonical URL, also known as canonical tags is an approach to select the best URL for a web page that the visitors would like to see. It also helps in content syndication when multiple versions of the same page are present on the Internet. Thus, it ultimately resolves content duplication problems.
About This Page
SEO Interview Questions & Answers, technical seo questions, SEO Interview Questions and Answers (Beginner and Advanced) SEO Interview Questions for Fresher, Common seo job interview question, coprehensive seo job interview question, Question answers to crack seo job interview, best seo job interview questions
---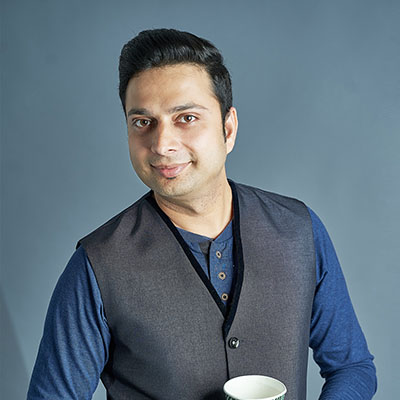 Author Sachin Gupta - Digital Marketing Consultant
Website: www.sachingupta.in
Read More: About Sachin Gupta